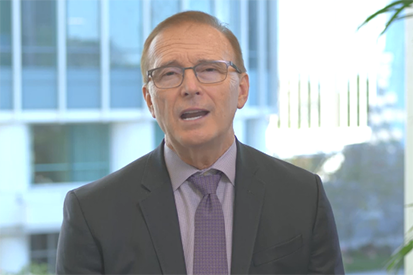 Advancing Scientific Discoveries Through the Kaiser Permanente Research Bank
Ed Ellison, MD, co-Chief Executive Officer, the Permanente Federation, LLC, highlights the value of the Kaiser Permanente Research Bank and the opportunity for Kaiser Permanente members, including employees and physicians, to contribute to important scientific discoveries that benefit all communities.

Featured News
Kaiser Permanente improves emergency care for chest-pain patients

Emergency physicians at Kaiser Permanente hospitals in Southern California reduced hospital admissions and cardiac stress testing by using new criteria to assess the level of risk patients with chest ...

Kaiser Permanente co-hosts embedded research conference

Organizations like Kaiser Permanente can make continuous improvements in the quality, safety, and value of patient care and at the same time contribute to scientific knowledge nationally and internationally ...

Flu vaccine is safe for hospitalized patients

Hospitalized patients who received the flu vaccine had no increased risk of outpatient visits or hospital readmission within seven days of discharge, according to a Kaiser Permanente study published ...