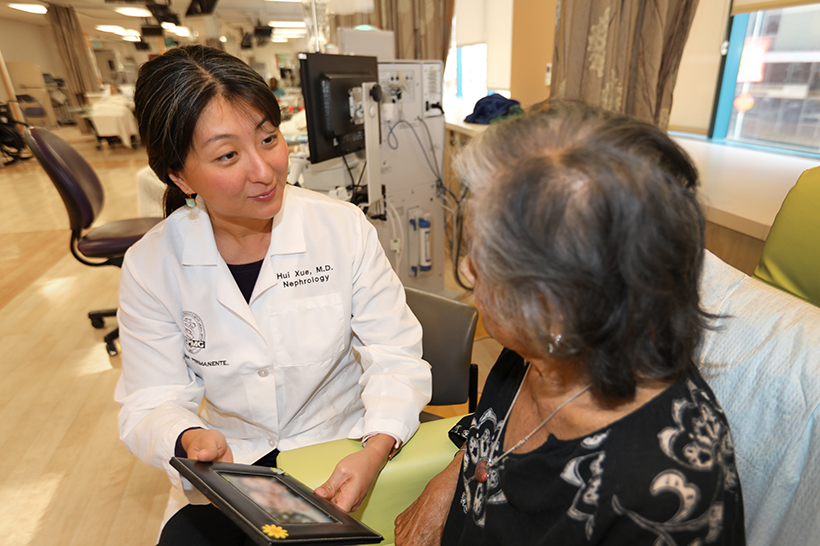 End-of-life: Researchers seek to learn needs of sickest patients
Researchers at the Department of Research & Evaluation are working to make the final life transitions better for patients and their families. Using analytical analysis, interviews, data queries and more, they aim to find out what people want in their final months and days, and how to improve care ...
Featured News
Grant funds work to predict early-stage pancreatic cancer

The National Institutes of Health has awarded Kaiser Permanente a grant to find a way to predict early-stage pancreatic cancer. Leading the project is principal investigator Bechien Wu, MD, MPH, a clinician ...

Research: RSV infection can be deadlier than flu in adults

In many ways, the initial symptoms of influenza and respiratory syncytial virus are indistinguishable. But, research published in Clinical Infectious Diseases last month showed that RSV infection may ...

Mom's diabetes could influence child's risk of autism or ADHD

Since publishing in JAMA about strong associations between a mother's diabetes and autism in 2015, Anny Xiang, PhD, a researcher with the Kaiser Permanente Southern California Department of Research ...