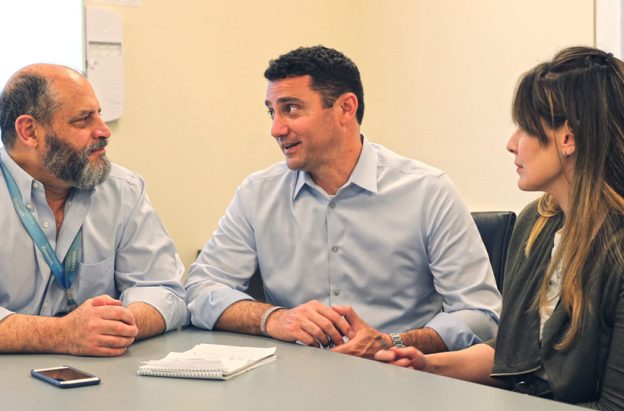 Improving care through research
The Care Improvement Research Team is a groundbreaking partnership in Kaiser Permanente Southern California, bringing researchers and clinicians together to improve health care quality and affordability for Kaiser Permanente members and people throughout the world. Through CIRT, research scientists ...
Featured News
Annual report shows Kaiser Permanente Southern California research stretching the frontier of health

The growing need for solutions to important health questions requires innovative thinking beyond what experts know today. The Department of Research & Evaluation's 2019 Annual Report, "Stretching ...

Few pregnant women admitted for delivery have COVID-19

New research shows that few women admitted to Kaiser Permanente Southern California hospitals to give birth this spring tested positive for COVID-19. Those who did were asymptomatic, and none passed ...

Patient advisors revolutionize research

Fifteen years ago when Matt Owen was a freshman psychology major in college, he had a "psychotic break from reality." "I started having hallucinations that altered my mind in a way that dealing ...