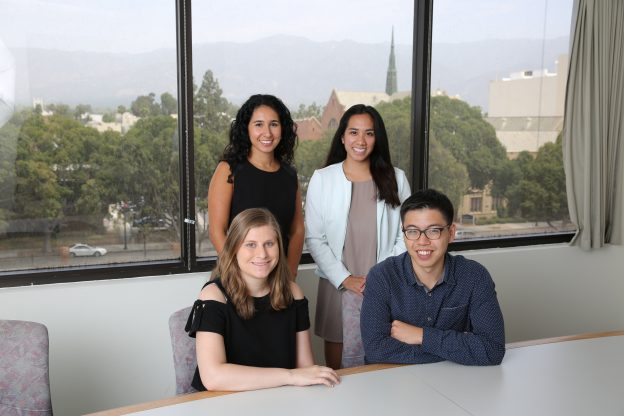 If you are looking for a hands-on internship experience in a research program that directly influences clinical practice and care delivery, the Department of Research & Evaluation's Summer Internship Program might be right for you.
This program can provide you with an educational and hands-on experience that will accelerate your professional development. You will also learn a great deal about Kaiser Permanente, a uniquely integrated health care delivery system and one of America's leading health care organizations.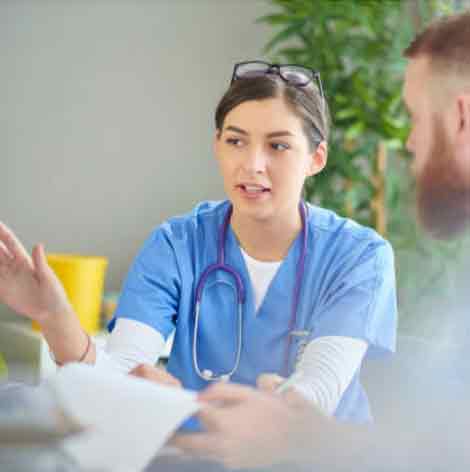 Program highlights include:
The full integration of interns into scientific teams.
Project assignments with specific expected deliverables, deadlines, and resources at hand to complete projects.
Projects designed to meet Council on Education for Public Health (CEPH) practicum requirements.
In-depth exposure to the Kaiser Permanente research world, including research administration.
Networking opportunities with Kaiser Permanente Southern California's executive leadership and staff.
Intern projects
Each intern works on distinct projects that significantly contribute to the advancement and success of our research efforts. Here are a few recent projects:
A post-marketing observational surveillance and safety study
Objectives:
To understand and execute the processes involved in introducing a non-formulary vaccine into an integrated health care system for research purposes.
To compare the occurrence of acute myocardial infarction in recipients of HEPLISAV-B with recipients of another hepatitis B vaccine.
Testing an algorithm to detect second breast cancer events in early-stage breast cancer
Objectives:
To work with Kaiser Permanente Southern California oncologists to assess outcomes for patients with high and low use of early-stage breast surveillance services (such as carcinogenic antigen lab tests).
To determine rates of documented breast cancer recurrence using a validated algorithm.
Language concordance in patient-physician pairs
Objectives:
To determine if patients in emergency department with chest pain received recommended care based on whether the physician fluently spoke the same language as the patient.
To improve outcomes after emergency department evaluation for patients with acute coronary syndrome.
Reducing unnecessary antibiotic prescriptions
Objectives:
To evaluate the effectiveness of an acute sinusitis intervention study.
To determine if a best-practice alert within Kaiser Permanente's electronic health record system reduced unnecessary prescription of antibiotics
Learn more about our program
For more details about our summer internships, please contact us at RE-internships@kp.org.
Testimonials
"This internship is exactly what I envisioned my career to be: to work with physicians and researchers to conduct studies and improve patient outcomes. I am grateful for this internship opportunity. It showed me exactly what a career like this could be like."
- Bryan Lin, summer 2018
"I would happily suggest this internship to other students and I will! I feel that I have learned more valuable academic and professional skills in the last 10 weeks than I did in one of my semester-long courses while in graduate school. This internship was the most well-structured internship I have ever had."
- Justine De Jesus, summer 2018
Application details
The internship program lasts for 12 weeks each summer and offers competitive pay based on your student level.

Timeline
February-March: Positions are posted.
March–April: Selected candidates are interviewed.
May: Offers are made.
June–September: Program takes place.

Candidate qualifications
You are eligible to apply if you are enrolled in a program— most commonly a graduate-level program—at an educational institution. Educational and skill requirements for ideal candidates will vary from year to year depending upon intern projects identified for that given year

How to apply
Candidates submit their applications  electronically. Please visit our website in February to learn about our open positions: kaiserpermanentejobs.org.