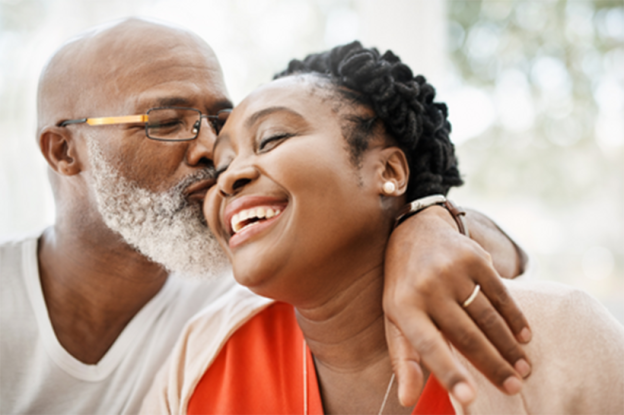 Kaiser Permanente colon cancer patients fare better
Kaiser Permanente Southern California members with colon cancer had a lower risk of premature death compared to insured patients diagnosed in other hospitals in Southern California, according to a study published this month in The American Surgeon. This benefit was most pronounced among people who were in the lowest socioeconomic group. Unlike the insured patients treated in other hospitals in Southern California, there were no disparities seen related to socioeconomic status among patients diagnosed within Kaiser Permanente.
Colon cancer is one of the most common cancers and the third leading cause of cancer deaths in the country. In the United States, higher socioeconomic status — mainly defined as education, income, and insurance — have been shown to be associated with better outcomes. The study provides insight into how different care delivery models may affect overall mortality among patients with colon cancer.
"While Kaiser Permanente Southern California is great at cancer screening, this paper also adjusted outcomes by cancer stages, and that showed that the benefits of our integrated system are not just due to better screening," said study coauthor Robert Cooper, MD, physician director of the cancer program at the Kaiser Permanente Los Angeles Medical Center. "Good colon cancer care requires good multidisciplinary care, which means a high level of coordination between surgeons, oncologists, and radiation oncologists, and all of the other support that goes into caring for our patients."
Notably, based on the 2016 Healthcare Effectiveness Data and Information Set (HEDIS) data, Kaiser Permanente Southern California had an 82.2% colorectal cancer screening rate, compared to the region's average of 59.4%. A higher proportion of patients were diagnosed with stage I colon cancer Kaiser Permanente Southern California than at other Southern California hospitals.
This retrospective cohort study included nearly 16,000 insured adults in Southern California diagnosed with colon cancer between 2009 and 2014, using data from the California Cancer Registry, and followed them through 2017. Of these, 26% were Kaiser Permanente Southern California members.
The overall mortality rate was 25% lower in Kaiser Permanente Southern California compared to other insured patients in Southern California.
Compared to the highest socioeconomic group, the lowest socioeconomic group did not experience higher mortality risk in the Kaiser Permanente Southern California population after accounting for race/ethnicity and other factors. However, among other insured patients, those in the lowest and lower-middle socioeconomic groups had a 26% to 28% increased mortality risk compared to the highest socioeconomic group, respectively.
Reina Haque, PhD, of the Kaiser Permanente Southern California Department of Research & Evaluation, said one of the most important findings of the study is that socioeconomic status "seems to be the driver related to worse survival among insured patients, but this association is mitigated among Kaiser Permanente Southern California members."
Reducing colon cancer deaths and disparities has long been a focus at Kaiser Permanente Southern California.
"We know that this type of focus can contribute to better cancer outcomes," Dr. Cooper said. "And we will be looking for opportunities to extend this success and apply some of the same methodologies to other areas."
The study did not identify which aspects of integrated care led to the lower death rate, but potential advantages within Kaiser Permanente Southern California's integrated system may include standardized electronic health records across all medical centers, emphasis on adherence to national clinical guidelines on cancer treatments, and the care coordination nature of the system across all medical departments.
Dr. Haque added, "Health care systems with robust screening programs and coordinated care may help save lives, but we still need to study how other social determinants of health and health care factors affect cancer outcomes."
The research was made possible with funding from the Regional Research Committee of Kaiser Permanente Southern California. This research group previously published articles using the same data set in American Journal of Managed Care and the Journal of the American Academy of Dermatology.
In addition to Dr. Cooper and Dr. Haque, other authors on this paper include lead author Jay Patel, MD; Vikram Attaluri, MD; Motahar Basam, MD; and Joan Ryoo, MD, of the Kaiser Permanente Los Angeles Medical Center; David Wu, MD, of the Kaiser Permanente Fontana Medical Center; and Amrita Mukherjee, PhD, and Joanie Chung, MPH, of the Department of Research & Evaluation.  Dr. Vikram and Dr. Haque also are on faculty of the Kaiser Permanente Bernard J. Tyson School of Medicine