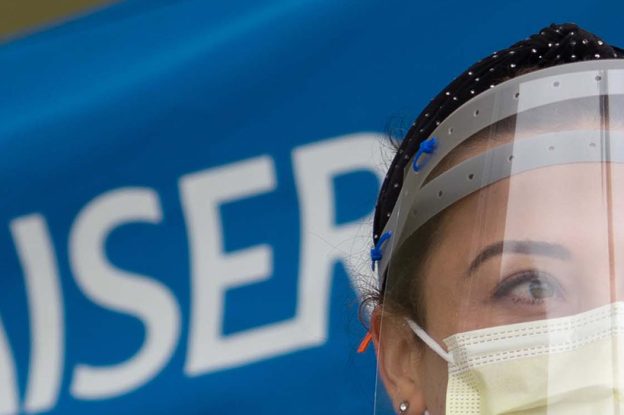 Kaiser Permanente Southern California to lead CDC-funded center to improve outbreak and disease prediction
Kaiser Permanente Southern California has been tapped to lead an innovation center that will develop advanced modeling approaches to better predict disease outbreaks and prepare the United States for future public health emergencies.
The center is 1 of 13 sites that will form the Outbreak Analytics and Disease Modeling Network, a national initiative funded by the Centers for Disease Control and Prevention.
"This network presents an opportunity to learn from the pandemic and improve public health response to future events," said Sara Tartof, PhD, MPH, co-lead of the new center and a research scientist epidemiologist with the Kaiser Permanente Southern California Department of Research & Evaluation.
Joseph A. Lewnard, PhD, associate professor of epidemiology at the UC Berkeley School of Public Health. will co-lead the innovation center with Dr. Tartof. The 2 collaborated on multiple studies during the pandemic.
"This work arises from the success that my colleague Sara Tartof and I had in addressing some of the needs that became apparent in COVID-19 surveillance, using the strengths of Kaiser Permanente Southern California as a health care delivery system," he said.
Pandemic brings existing challenges to light
The pandemic shed light on existing challenges in infectious disease modeling, from the time-consuming logistics of coordinating data access to the shortcomings of existing public health surveillance data. The fragmented nature of U.S. health care delivery added to the challenge.
U.S. public health officials frequently reached out to health care organizations to request their data, which often offered more timely insights on the pandemic than data available through traditional public health surveillance systems. Requests for individual-level data, however, butted up against the obligations of health care organizations to protect patient privacy and data security.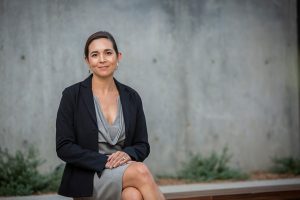 "We want to build a new model for how health care organizations and public health officials can collaborate — a model that respects the boundaries health care organizations have on sharing data," said Dr. Tartof. "Ultimately, we need a scalable solution that supports quick responses to public health emergencies, and that means understanding what will make organizations comfortable participating."
Center to develop new tools and help develop trained workforce
The new center will support the development of new analytical methods, tools, and platforms for modeling efforts that will ultimately be used to provide information to public health decision-makers. The center's goals include:
Laying the foundation for public health response activities, ranging from staffing plans to data use agreements
Developing technical resources aimed at improving the efficiency, reliability, and interpretability of real-time infectious disease modeling efforts
Producing and incorporating novel data sources to improve the quality and completeness of surveillance data for forecasting
Contributing to the development of a trained workforce in infectious disease modeling an outbreak analytics
The scientific team brings together the unique expertise of researchers embedded within one of the nation's largest health care systems with that of an experienced academic modeling team. It includes Isabel Rodriguez-Barraquer, MD, PHD, MHS, of UC San Francisco; Alan Hubbard, PhD, and Alejandro Schuler, PhD, of UC Berkeley; and Parag Mahale, MBBS, PhD, MPH, of the Kaiser Permanente Southern California Department of Research & Evaluation.
The team also maintains close ties to public health agencies, including the California Department of Public Health, the Los Angeles County Public Health Department, and the Pasadena Public Health Department.
"We are thrilled to have seen that this vision for partnership between a large health care system, academic colleagues, and public health could resonate with needs that arose during the pandemic," said Dr. Lewnard. "My collaboration with Sara Tartof and investigators at Kaiser Permanente Southern California has been among the most fruitful and exciting of my career and I'm excited to be taking it forward with this new center."
"Though we have varied expertise, we're intentionally a smaller group because we want to be nimble and flexible," said Dr. Tartof. "Everyone on the team is very enthusiastic about the opportunity to participate in the network and create a new paradigm for how we collaborate to improve responses to future public health emergencies."