Kaiser Permanente Southern California has conducted medical research since the founding of the Southern California Permanente Medical Group in the early 1950s. What started as individual physicians conducting research on their own, with little to no funding or support, has grown into a large and innovative program of hundreds of clinicians, scientists, and staff conducting vital studies that help improve care for our members and the larger community.
1950s

The Southern California Permanente Medical group is formed.
Thirteen physicians sign the medical group's first Partnership Agreement. Raymond Kay, MD, becomes the first regional medical director.
Dr. Kay and several other early SCPMG partners become instrumental in building infrastructure and conducting innovative research in the decades to follow.
SCPMG Executive Medical Director Ray Kay, MD, creates the Research Committee.
This is the first official step to bring all research efforts by individual physicians together under a central umbrella. Jack Cooper, MD, a urologist at the Los Angeles Medical Center, is named committee chair.

The committee, later renamed the Regional Research Committee, will celebrate its 70th anniversary in 2024.
Kaiser Permanente Southern California's earliest known funding for research is $10,000.
Early funding is provided from the community service funds of Kaiser Foundation Hospitals.
1960s

Kaiser Permanente Southern California's first research department is established.
The Department of Education and Research is the first department with a research focus.
Dr. Jack Cooper, chair of the Research Committee, continues reviewing and approving research projects brought by SCPMG physicians. Shirley Gach is named as administrator to track and manage the research budget.
Martin Reisman, MD, a pediatric cardiologist at the Los Angeles Medical Center publishes "Atherosclerosis and Pediatrics" in The Journal of Pediatrics.
This innovative study is an early warning of the danger of a fatty diet in children that could lead to early onset of coronary heart disease.
Irving Rasgon, MD, publishes early research on the importance of screening to detect colorectal cancer.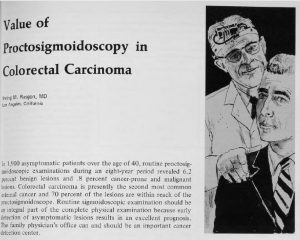 Dr. Rasgon continues to advance knowledge about cancer prevention over a career spanning several decades.
Decades later, his son, Scott Rasgon, MD, follows in his footsteps as a physician and researcher with the Southern California Permanente Medical Group.
1970s

Samuel O. Sapin, MD, is appointed regional director of Department of Education and Research.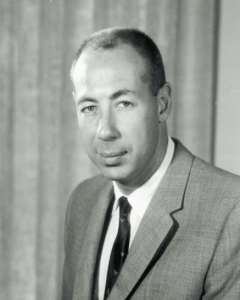 SCPMG's first pediatric cardiologist and early research pioneer, Dr. Sapin conducts and publishes many cardiac-related studies during his 50-year-plus career.
His work includes early research on using vector cardiography and electrocardiography to study heart defects in children and in adults.
Kaiser Permanente Southern California researchers publish a landmark study establishing the link between estrogens and endometrial cancer.
These findings help change the way that estrogens are prescribed to menopausal women.
Kaiser Permanente Southern California's first Institutional Review Board is formed.
This federal requirement for all institutions that conduct research on human subjects protects the rights of patients participating in research.
1980s

The Department of Clinical Services is established.
Dr. Sam Sapin is appointed associate medical director of Clinical Services. The functions of education and research are folded into the new department.
Los Angeles Medical Center neurologist Sheldon Wolf, MD, is appointed regional coordinator of research.
The research program moves into its own department: the Department of Research & Evaluation.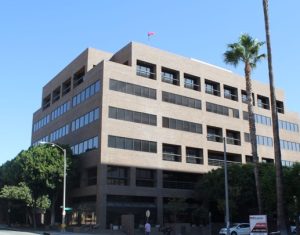 This move enables SCPMG to expand the research program and attract and accept external funding.
Kaiser Permanente Southern California's earliest HIV clinical trials are conducted in the late 1980s.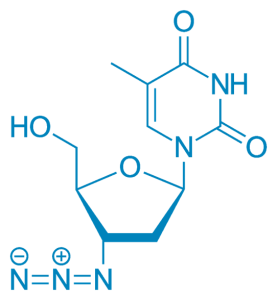 Trials included studies on AZT (Retrovir), the first medication approved by the U.S. Food and Drug Administration for treatment of HIV.
1990s

The Vaccine Safety Datalink partnership is established.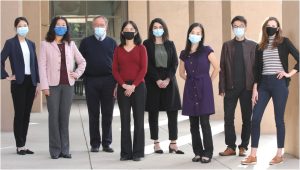 Kaiser Permanente Southern California joins Group Health Cooperative and Kaiser Permanente Northern California and Northwest regions in the new partnership with the Centers for Disease Control and Prevention.
Diana Petitti, MD, MPH, is hired as director of Research & Evaluation.
Dr. Petitti previously served as an epidemiologist for the Centers for Disease Control and Prevention and the Kaiser Permanente Northern California Division of Research.
Research & Evaluation begins building a faculty of full-time research scientists and focuses on increasing funding from federal and other external sources.
Research & Evaluation develops a diabetes registry.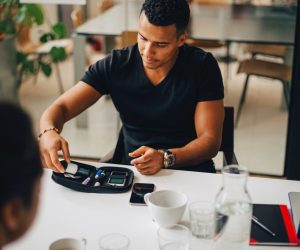 The registry contains information about Kaiser Permanente Southern California members with diabetes. The data will be used to monitor the quality of patient care and to conduct epidemiologic, clinical, and outcomes research.
The original CDC-KPSC Adverse Childhood Experiences study, led by Vincent Felitti, MD, is published.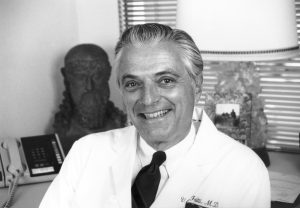 The first findings from the ACES study are published in the American Journal of Preventive Medicine. The study leads to many studies over the next several decades on various effects of childhood experiences on future physical and mental health.
2000s

Kaiser Permanente Southern California joins the HAPO study.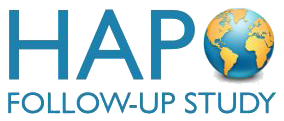 It is 1 of 15 sites in the world selected for the original Hyperglycemia and Adverse Pregnancy Outcomes study.
The HAPO Follow-Up study recruits patients from 2013 to 2016, and the third phase recruits in 2023.
Kaiser Permanente joins the SEARCH for Diabetes in Youth Study.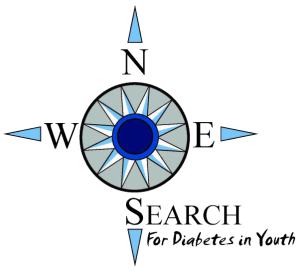 The SEARCH study is designed to estimate the prevalence of diabetes and develop approaches to diabetes classification in 5 million children.
Steven Jacobsen, MD, PhD, is appointed senior director of Research.
Dr. Jacobsen comes to Kaiser Permanente from Mayo Clinic, where he served as chair of epidemiology. He will lead a period of rapid growth over the next 13 years, from 5 research scientists to a faculty of 30, and a staff almost 400.
2010s

The Care Improvement Team is formed.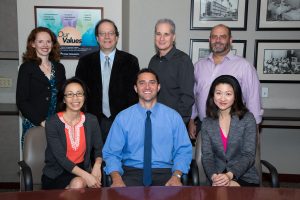 CIRT is an innovative partnership that introduces a unique model of clinicians and scientists collaborating to implement innovative interventions into clinical practice and to reduce or eliminate the use of practices that do not provide value in improving care.
Research & Evaluation establishes 5 scientific divisions.
The new divisions are designed to better manage the growing research portfolio.
The leaders of the new divisions are:
Behavioral Research: Deborah Rohm Young, PhD, MBA
Biostatistics Research: Anny Xiang, PhD, MS
Clinical Trials Research: William J. Towner, MD, FACP, FIDSA
Epidemiologic Research: Steven Jacobsen, MD, PhD; Kristi Reynolds, PhD, MPH
Health Services Research & Implementation Science: Michael K. Gould, MD, MS
Research & Evaluation opens a dedicated clinical research center in its offices in Pasadena.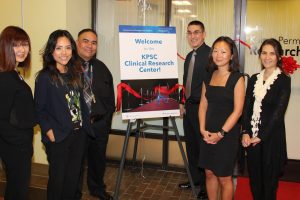 The center's purpose is to increase researchers' capacity to perform various study functions and make it more convenient for Kaiser Permanente members to participate in research.
2020s

SCPMG clinicians and researchers launch a groundbreaking trial of COVID-19 treatment remdesivir in 8 days.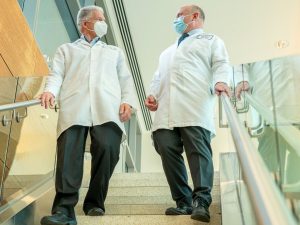 The FDA authorizes remdesivir for emergency use less than 2 months later.
Benjamin Broder, MD, assumes role of interim senior director of Research.
Dr. Broder is regional assistant medical director for Quality and Clinical Analysis for SCPMG and a practicing hospitalist at the Baldwin Park Medical Center.
Research & Evaluation opens a new clinical research center at the Los Angeles Medical Center.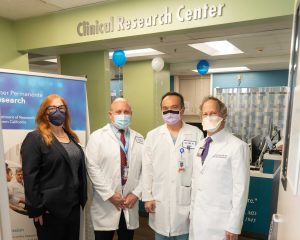 This marks the second dedicated research center in the region and the first based at a Kaiser Permanente Southern California medical center.
Funding for research at Kaiser Permanente Southern California tops $100 million.
This is highest total annual amount ever for the program.
Research & Evaluation establishes the Division of Clinician Research.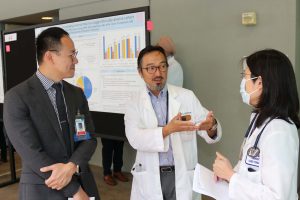 Bechien Wu, MD, MPH, a Los Angeles Medical Center gastroenterologist and Regional Research Committee chair, is named physician director.
It will address the unique needs of clinicians who conduct research and drive improve-
ments in clinical practice and operations.