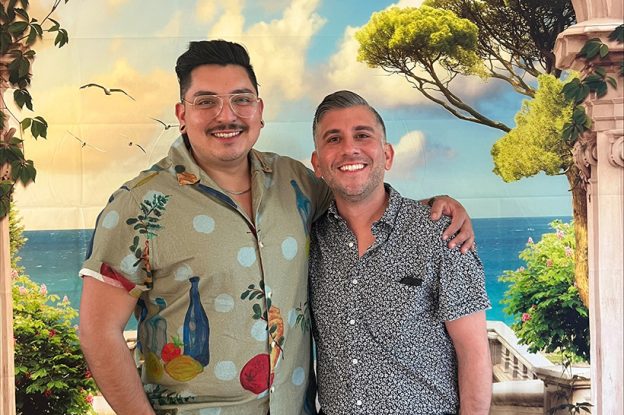 Five questions for … Dr. Rudy Patrick
Rudy Patrick, PhD, MPH, is an epidemiologist with research expertise in HIV epidemiology and social network among sexual and gender minorities. He is the fourth Epidemic Intelligence Service officer with the Centers for Disease Control and Prevention to work at the Department of Research & Evaluation.
Before joining Kaiser Permanente, Dr. Patrick was a supervisory epidemiologist in the Division of HIV and STI Programs with the Los Angeles County Department of Public Health, where he led evaluation activities for projects related to the county's "Ending the HIV Epidemic" initiative. Through his role as an Epidemic Intelligence Service officer with the CDC, Dr. Patrick is expanding his training and expertise in applied epidemiology. He is working concurrently with the Pasadena Public Health Department for additional experience.
Please tell us about your career before you came to Research & Evaluation as an EIS officer.
I received my MPH in epidemiology from Drexel University School of Public Health in Philadelphia and my PhD in epidemiology from the UCSD/SDSU Joint Doctoral Program in Public Health in San Diego. Prior to EIS, my career has primarily been focused on HIV prevention and care research among key populations. I've had the opportunity to work on a range of projects but focused mainly on HIV prevention among gay, bisexual, and other men who have sex with men, and among transgender women.
After accomplishing so much already, what compelled you to join the EIS program?
I was drawn to EIS because I wanted to broaden my skill set and get additional training in applied public health. I'm especially interested in getting hands-on experience in outbreak response and gaining expertise in a broad range of infectious diseases.
What inspired you to pursue research?
My interest in public health came from my early experience working in HIV research and seeing how well-designed scientific research can positively impact population health.
You will be working with both Research & Evaluation and the city of Pasadena. How will that work?
This is the first year where the Kaiser Permanente Southern California EIS officer is also assigned to the Pasadena Public Health Department. I was drawn to this position because I think it'll provide a unique opportunity to work on high-impact research at Kaiser Permanente while also having the more traditional EIS field officer experience with the city Pasadena. I'm excited to work with the amazing colleagues I now have at both sites and find opportunities for collaboration between them.
What do you like to do in your spare time?
Outside of work I enjoy listening to podcasts, going to the gym, trying new restaurants, and watching too much "Real Housewives."
Photo: Dr. Rudy Patrick with his partner, Arturo Ramirez, in front of a background at a birthday party.