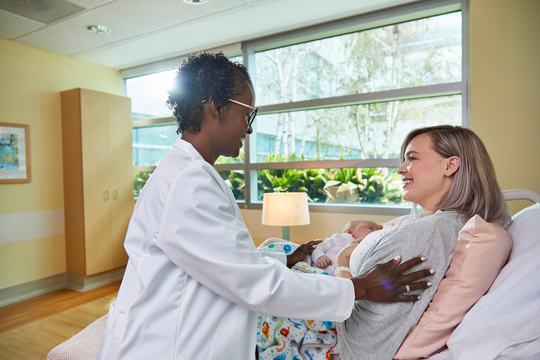 Few pregnant women admitted for delivery have COVID-19
New research shows that few women admitted to Kaiser Permanente Southern California hospitals to give birth this spring tested positive for COVID-19. Those who did were asymptomatic, and none passed on the infection to their newborns. "We had heard from our colleagues in New York about the high ...
Featured News
Screening cancer patients for distress

When she was a new scientist at Kaiser Permanente Southern California, Erin E. Hahn, PhD, MPH, had an intense interest in cancer research. Oncologists invited her into their quarterly meetings so she ...

Patient advisors revolutionize research

Fifteen years ago when Matt Owen was a freshman psychology major in college, he had a "psychotic break from reality." "I started having hallucinations that altered my mind in a way that dealing ...

5 questions for … Dr. Jean Lawrence

Department of Research & Evaluation Senior Research Scientist Jean M. Lawrence, ScD, MPH, MSSA, studies diabetes among women, children, and young adults.  Why did you choose to devote your career ...
February 12, 2018

PASADENA, Calif. — People who are African-American, American Indian/native Alaskan, Asian, or native Hawaiian and other Pacific Islanders have a significantly greater chance of developing hypertension than people who are white or Hispanic who are in the same weight category or live in neighborhoods with similar education levels. The Kaiser Permanente study, which included more than ...

Read more...

January 12, 2018

PASADENA, Calif. — Nearly one-quarter of children and teens who had their blood pressure screened at a primary care appointment showed a reading in the hypertensive range, but less than half of those readings could be confirmed after the blood pressure was repeated, according to a new Kaiser Permanente study released today in The Journal ...

Read more...