SOUTHERN CALIFORNIA RESEARCH PROGRAM
Investigators & Staff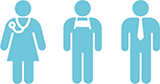 70+

Investigators

Includes 30 full-time staff scientists plus clinical trials program leaders and affiliated researchers (retired and active physicians), and trainees (post-doctoral research fellows and Epidemic Intelligence Service officers). Hundreds of physicians participate in research as collaborators and clinical trials investigators.

400+

Research and Support Staff

Includes research associates, clinical trials support staff, programmers, biostatisticians, and clinical informatics personnel, as well as division administration, business office, operations, research IT, and communications staff.
Headquartered in Pasadena, California. Staff and investigators at 30+ locations in Southern California
Projects & Publications

1,550

Active Studies

Throughout Kaiser Permanente Southern California. Research projects and clinical trials. Includes internally and externally funded research projects and 380+ clinical trials.

400+

Original research papers published

In medical and scientific journals. Excludes case reports, editorials, and letters.
Southern California Research Environment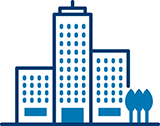 Facilities

15
medical centers

235

 
medical offices

Lab & Pharmacy Services

| | |
| --- | --- |
| 33 | million outpatient prescriptions |
| 50 | million lab tests |

Physicians & Staff

| | |
| --- | --- |
| 7,600+ | physicians |
| 26,000+ | nurses |
| 74,000+ | employees |
Southern California Member Population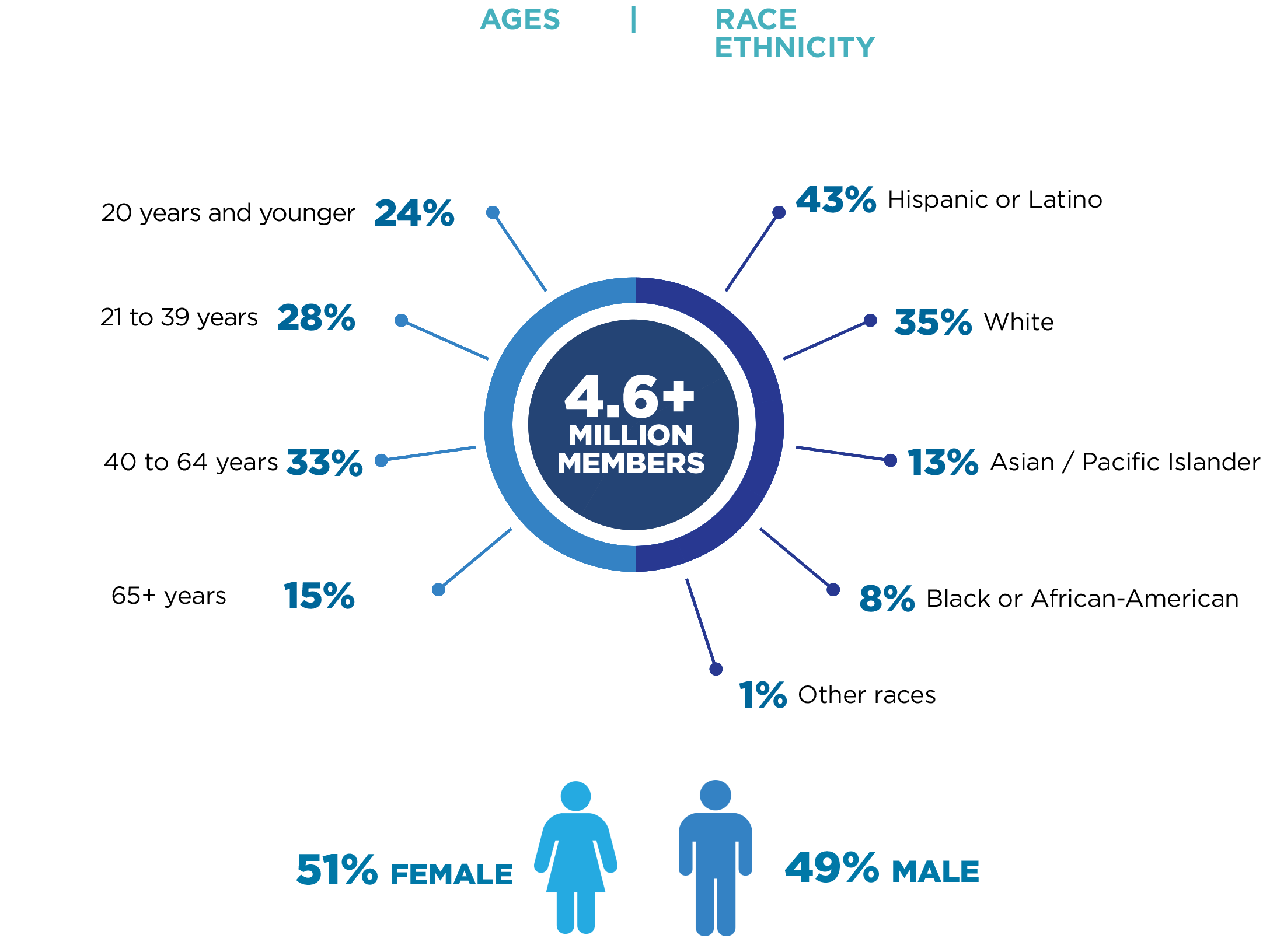 Click to Show

Description of Member Population Demographics
The graphic above shows the Kaiser Permanente Southern California member population at the end of 2019, including total number of members, and percentages by sex, age, and race/ethnicity.
There are more than 4.6 million members in Southern California. 51% are female; 49% are male.
BREAKDOWN BY AGE:
20 years and younger
24%
21 to 39 years
28%
40 to 64 years
33%
65 years and older
15%
BREAKDOWN BY RACE/ETHNICITY:
Hispanic or Latino
43%
White
35%
Asian/Pacific Islander
13%
Black or African American
8%
Other races
1%
Southern California membership RETENTION RATES

88%
remain after 1 year.


About 78% remain
after 3 years.


Approximately 71%
remain after 5 years.
Funding Overview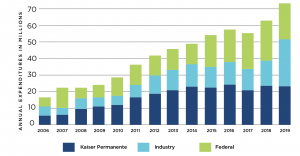 Funding for research at Kaiser Permanente Southern California has increased rapidly in the past decade.
Total research expenditures
Total in 2019: $73 million
Federal grants: $21.9 million
Industry contracts: $30.5 million
Kaiser Permanente provided the remaining funds. (Internal sources include the Kaiser Permanente Community Health program, the Southern California Permanente Medical Group, the Garfield Memorial Fund, and the Center for Effectiveness & Safety Research.)
Click to Show

Description of Funding bar graph
The above bar graph shows how much research funding Kaiser Permanente Southern received by type of funder from 2006 through 2019. Funding for research at Kaiser Permanente Southern California has grown from $13.3 million in 2006 to $73 million in 2019.