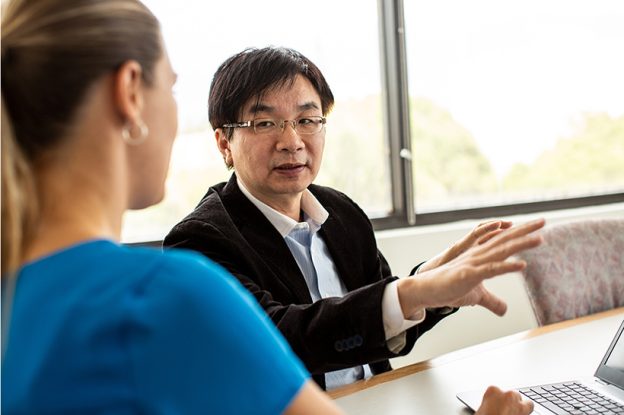 New research sheds light on shingles
If you have a normal immune system, your chance of being hospitalized for complications of herpes zoster — also known as shingles — or dying from it, is small, according to new Kaiser Permanente research. The research, published in The Journal of Infectious Diseases, provides an expanded understanding ...
Featured News
Resident research improves patient care

Over recent years, patient care at Kaiser Permanente Southern California has improved in many ways due to what might be considered an unlikely source: our residents' research. In the Pediatrics Department ...

5 questions for … Dr. Steven Jacobsen

As the senior director of research for Kaiser Permanente in Southern California, Steven Jacobsen, MD, PhD, leads dedicated scientists and clinicians who use information collected during doctor and hospital ...

Meet our new clinician investigators

Three physicians recently joined Southern California Permanente Medical Group's Clinician Investigator Program: urogynecologist Kimberly Ferrante, MD, MAS; pulmonologist Dennis Hwang, MD; and cardiologist ...
January 12, 2018

PASADENA, Calif. — Nearly one-quarter of children and teens who had their blood pressure screened at a primary care appointment showed a reading in the hypertensive range, but less than half of those readings could be confirmed after the blood pressure was repeated, according to a new Kaiser Permanente study released today in The Journal ...

Read more...