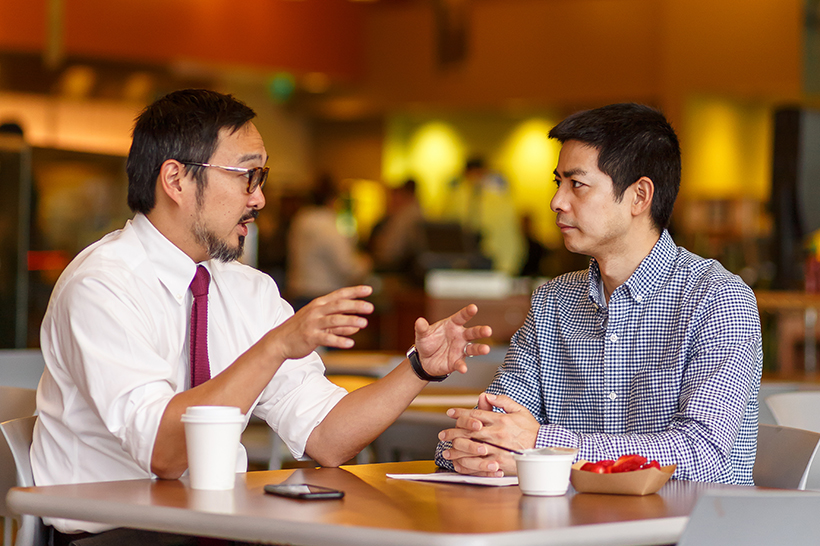 Grant funds work to predict early-stage pancreatic cancer
The National Institutes of Health has awarded Kaiser Permanente a grant to find a way to predict early-stage pancreatic cancer. Leading the project is principal investigator Bechien Wu, MD, MPH, a clinician investigator with the Department of Research & Evaluation and a gastroenterologist with the Kaiser Permanente Los Angeles Medical Center.
"Pancreatic cancer is the fourth leading cause of cancer in the United States. One of the reasons it is so deadly is because it is often detected only in the later stages," Dr. Wu said. "We aim to develop a data-driven approach to early detection of pancreatic cancer that will ultimately save lives."
The hypothesis for Dr. Wu's study is that analysis of robust health information systems will allow immediate identification of patients at increased risk of pancreatic cancer. It includes several different goals.
The first goal is to apply machine-learning to Kaiser Permanente Southern California's electronic health records to develop algorithms that can identify patients at increased risk for pancreatic cancer based on patient information such as demographics, labs, medications, other illnesses, and symptoms. The final prediction model will be validated using data from the Veterans Affairs Health System.
Researchers also will examine CT scans and MRIs and utilize natural language processing of the text of the reports of those imaging tests to develop an idea of what imaging-based information could also aid in early pancreatic cancer detection.
The second goal is to establish a real-time electronic platform for detection of early stage pancreatic cancer. Using the algorithm they set up, researchers will then recruit patients with a predicted high risk  of pancreatic cancer into a study. Study participants will undergo blood and urine sample collection, and MRIs and will be followed for up to 18 months to see if pancreatic cancer develops. Researchers ultimately hope that this study will demonstrate the feasibility of real-time identification of individuals at high risk for pancreatic cancer.
NIH grant one of many awarded to KPSC in 2019
The NIH grant is one of more than a dozen grants awarded to investigators with Kaiser Permanente Southern California and the Department of Research & Evaluation this year. Other awards include grants to: