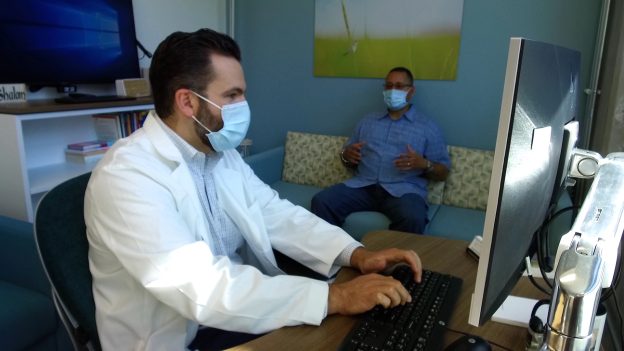 Risk of blood clots more than 3-fold higher in hospitalized adults with COVID-19
Hospitalized adults who have COVID-19 are more than 3 times as likely to develop a blood clot than adults who do not have COVID-19, according to new research from Kaiser Permanente Southern California and Kaiser Permanente Northern California. The study published July 20 in CHEST found Black patients ...
Featured News
5 questions for … Dr. Erin Hahn

Erin E. Hahn, PHD, MPH, is a health services researcher and implementation scientist. Her primary research interests are quality of care in oncology and the implementation of evidence-informed practices. ...

Rates of heart failure deaths lower at Kaiser Permanente Southern California than U.S.

A Kaiser Permanente Southern California research study found lower rates of heart failure mortality within the integrated health care system compared to the country as a whole. "In our study, we analyzed ...

Kaiser Permanente Los Angeles Medical Center joins COVID-19 vaccine trial for children

Kaiser Permanente Los Angeles Medical Center is participating in a clinical trial for the Moderna COVID-19 vaccine in children ages 6 months to less than 12 years. The KidCOVE study will evaluate the ...