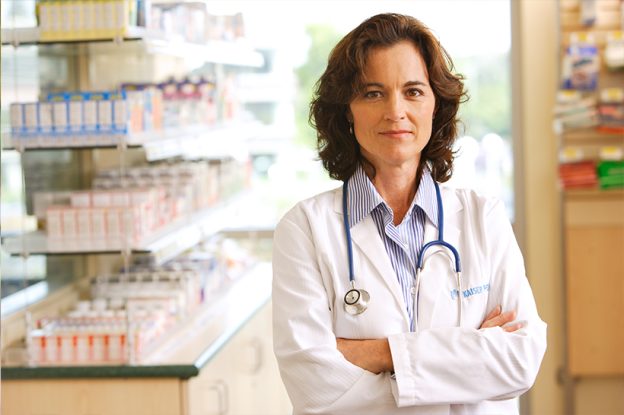 Prescription guidelines help decrease opioid use
A Kaiser Permanente Southern California study to evaluate trends in chronic and high-dose use of opioids has determined that national and regional prescribing guidelines help decrease patient use. Results of the study were published Dec. 15, 2022, in the American Journal of Preventive Medicine.
The study was led by Rulin Hechter, MD, PhD, of the Kaiser Permanente Department of Research & Evaluation and site principal investigator for the National Drug Abuse Treatment Clinical Trials Network. It concluded that implementation of the guidelines led to a decrease in both prevalent and incident chronic use (i.e., taking opioids daily for 90 days or more). More importantly, there was also a substantial decreasing trend in people consistently having a daily dose ≥50 morphine milligram equivalent (MME) for ≥183 days, especially those with a daily dosage ≥90 MME and concurrent use of benzodiazepines.
Dr. Hechter's team reviewed the medical and pharmacy records of more than 5.8 million Kaiser Permanente adult members receiving care at in Southern California between 2013 and 2020. They identified more than 88,550 patients being treated with opioids for non-cancer chronic pain to determine the long-term impact of the Centers for Disease Control and Prevention Guideline for Prescribing Opioids for Chronic Pain – United States, 2016. Kaiser Permanente Southern California began its own a system-wide Safe and Appropriate Opioid Prescribing Program in 2010.
"We knew that our Kaiser Permanente opioid prescribing intervention program targeting high-dose and long-term opioid prescribing was working, but we weren't sure if we would see an accelerated decline in opioid use – or a sustained decrease over the years – following the CDC's 2016 guideline release," Dr. Hechter said.  "The results show the declining trend accelerated in the prevalence of chronic opioid use after the integration of the CDC guideline and a sustainable decline in both prevalence and incidence of chronic and high-dose use."
She continued, "Implementing evidence-based clinician interventions and adopting national guidelines in health care systems can lead to sustained decline in chronic and high-dose prescription opioid use and has the potential to reduce harms associated with opioid misuse."
The CDC guideline helps primary care providers who prescribe opioids for chronic pain (excluding cancer, palliative, or end-of-life care) decide when to begin and end treatment, what medication and dosage to choose, and how to assess risk.
The study also determined that more research is needed on the effects of tapering or discontinuing opioids, according to Dr. Hechter.
Highlights of the study included:
The number of chronic prescription opioid users increased slightly each year between 2013 and 2016, followed by a steady decline after 2016.
Chronic prescription use, particularly high-dose opioid use, declined steadily over 5 years after Kaiser Permanente implemented its system-level intervention program of safer opioid prescribing. The declining trends accelerated or continued after the CDC's 2016 guideline release.
There was a significant decrease in patients with an average daily dose of 90 MME or higher or taking a benzodiazepine at the same time.
White patients had the highest rate of chronic opioid use and sustained high-dose use compared to patients of other races/ethnicities. The most profound declines in use and incidence also were among white patients.
Pharmacy records were used to estimate duration of opioid use, and prescriptions outside Kaiser Permanente health system may have been excluded. The study also didn't collect data on level of pain or comorbidity and it looked at only patients who had health insurance.
"Several previous studies evaluated the short-term effect of the CDC 2016 guideline on opioid prescribing practice by evaluating first-time opioid prescriptions within 1 to 2 years after the release of the guideline," said Dr. Hechter. "However, more data are needed to evaluate the long-term impact of the CDC guideline on patient outcomes."
Researchers included Katherine Pak, MS, Fagen Xie, PhD, Patricia Gray, PharmD, Deborah Ling Grant, PhD, Joanna Barreras, PhD, and Hui Zhou, PhD, of the Department of Research & Evaluation; Craig Chang, MD, Southern California Permanente Medical Group Panorama City, CA; Patricia Gray, PharmD, Kaiser Permanente, Clinical Pharmacy Operations, Riverside, CA. Both Dr. Hechter and Dr. Zhou additionally are affiliated with the Kaiser Permanente Bernard J. Tyson School of Medicine in Pasadena, CA.
The study was sponsored by the Kaiser Permanente Sidney R. Garfield Memorial Fund.