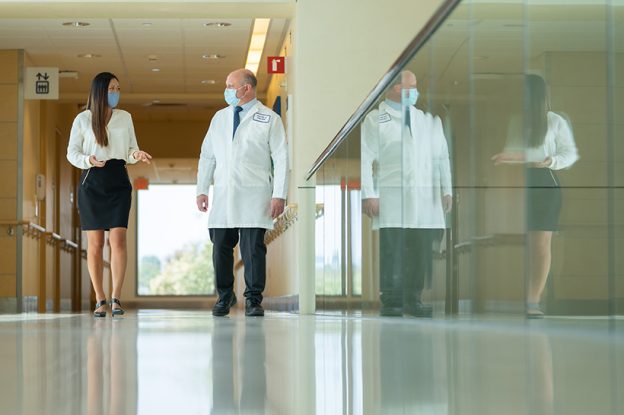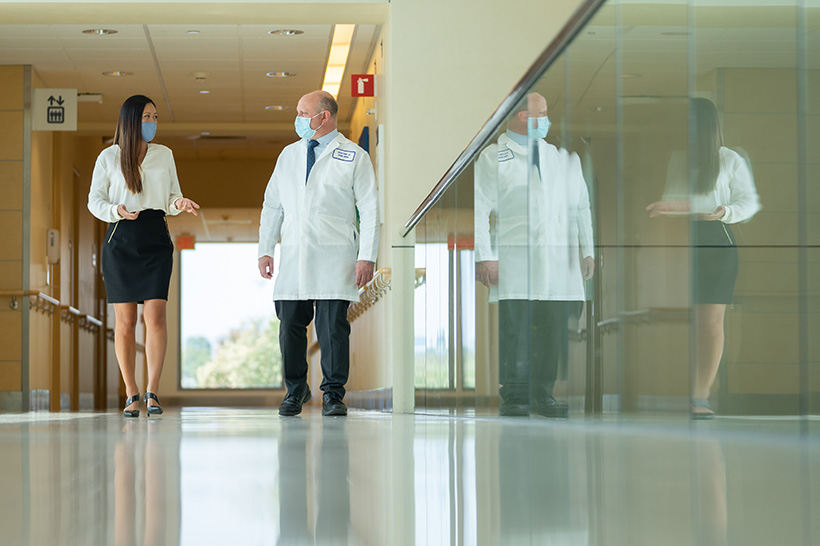 Marking Clinical Trials Day 2021 with gratitude
On this day—May 20, 2021, aka Clinical Trials Day—we have more reasons than ever to celebrate the Kaiser Permanente Southern California clinical trials team.
We began our COVID-19 clinical trials research with the remdesivir trial in March 2020. We were a top enroller in that study. Since then, our clinical trials program has participated in 9 COVID-19 trials. This includes trials for treatments, such as monoclonal antibodies, oral nucleosides, nitric oxide, and anticoagulants, and COVID-19 vaccines.
There has understandably been a focus this past year on COVID-19, but it is important to note that our region currently has more than 400 active trials for many different conditions, including cancer, cardiovascular conditions, stroke, reproductive health or gynecologic conditions, ophthalmology, and HIV/AIDS.
Keeping our broad portfolio of trials available to our membership during a pandemic has involved adaptation and innovation by our clinical trials team. We've set up virtual command centers and pop-up clinics, developed strategies and tactics to support rapid recruitment, adopted paperless consent to meet infection control requirements, delivered drugs and follow-up care to people's homes, and brought in reinforcements from other divisions to assist with gathering data.
These measures required a groundswell of support from individuals well beyond our Division of Clinical Trials. Staff from all research divisions as well as physicians, nurses, pharmacists, lab technicians, radiology departments, home health teams, local medical center administrators and staff, regional leaders, and our regional and local public affairs and communications teams have all stepped up. As we extend our thanks to the clinical trials team today, we also acknowledge and appreciate the contributions of that extended team.
And most importantly, we recognize our many Kaiser Permanente patients who volunteer for clinical research. Without you, none of this would have been possible.
We celebrate and honor you all on this Clinical Trials Day 2021.
Read stories about our clinical trials published during this past year:
Caption: William Towner, MD, FACP, FIDSA, the Regional Physician Director, and Hai Linh T. Kerrigan, PharmD, the Division Research Administrator, of the Kaiser Permanente Southern California Department of Research & Evaluation's Division of Clinical Trials. They are walking in a hallway at Kaiser Permanente Los Angeles Medical Center.