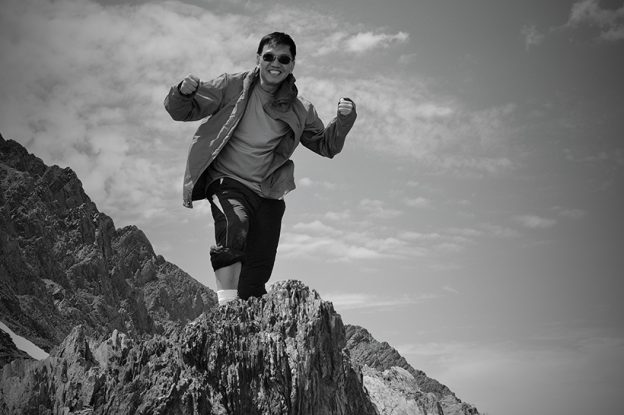 Five questions for … Dr. Chunyuan Qiu
Chunyuan Qiu, MD, MS, is a clinician investigator for the Department of Research & Evaluation and the chief of the Department of Anesthesiology at Kaiser Permanente Baldwin Park Medical Center.  He is actively involved in teaching regional anesthesia fellows. In his practice, he focuses on the long-term outcomes after surgery and anesthesia.
What is the value to you as a physician of conducting research?
As a physician, I practice evidence-based medicine. As a clinician investigator, I uncover evidence to help advance evidence-based medicine practices. The synergetic approach toward anesthesia and perioperative medicine often leads me to better solutions for patient care. I have worked to address opioid reduction, improved functional recovery, as well as safer anesthetic delivery for the patient's long-term wellbeing, not just short-term care delivery. All of this requires ample research data. For example, the Clinician Investigator Program opportunity allowed me the time, and guided me to pioneer the Perioperative Surgical Home (PSH) model. This is a patient-centered, physician-led, multidisciplinary team that encompasses the entire perioperative process including preop, intraop, postop and post-discharge phase of care—for Kaiser Permanente and beyond. This is also the preferred practice methodology for the American Society of Anesthesiologists.
Your latest research, published in JAMA Pediatrics, looked at the possible association of epidural anesthesia during labor with development of autism in children. Please tell us about what you found.
We found that the use of labor epidural analgesia was associated with an approximately 37% increase in autism spectrum disorder after adjusting for potential confounders. Our study did not demonstrate a causal link and did not support any practice changes. However, it pointed to a new direction for future studies and the importance of validating our findings through collaborations.
What other projects are you working on?
Other ongoing research includes studying the long-term outcomes after elderly hip fracture surgery and anesthesia, the use of respiratory volumes and minute ventilation in triaging COVID-19 emergency department patients, and the safety of perioperative management in the wake of obstructive sleep apnea and the obesity epidemic. I am also collaborating with multi-disciplinary teams on artificial intelligence-guided operating room scheduling, efficiency, and productivity.
Can you tell us about the academic exchange program you lead between the United States and your hometown of Henan province, China?
I am a visiting professor to 3 universities in China. This work involves both clinical practice and basic science research. I'm often joined by various Southern California Permanente Medical Group physicians from different specialties during our free time to promote Permanente Medicine through seminars, grand rounds and supervising individual physicians.
When you are not at work, how do you spend your free time?
I like photography, travel, food, and hiking. Travel offers me a unique opportunity to combine my interest of street photography and hiking into one unique experience of exploring and experiencing the human condition that I find very fulfilling. Medicine is not about the disease but about the person's total health, (physical, psychological, and social well-being) and having time to pursue these interests allows me to understand people better.
Extra question: Why is it important to do research in anesthesiology?
The years of focused anesthesia training and practice, which have little or no room for creativity, is a double-edged sword. It gifted us anesthesiologists with the skill of timely execution of our routine anesthesia plan and precise activation of our backup strategies of care and safety when needed. This has contributed to the remarkable safety record for our patients, but it also significantly limits our capability for creativity and innovation, which is key for the future of anesthesiology. One of our specialty's greatest resources is our ability to know all aspects of the perioperative world from surgery types, outcomes, and operations. Research in anesthesiology provides an anesthesiologist like me the opportunity to ask creative and innovative questions, redefining old practices, and finding answers to the old question.
Image: Chunyuan Qiu, MD, Sequoia National Park, Farewell Gap at 10,000-feet elevation.