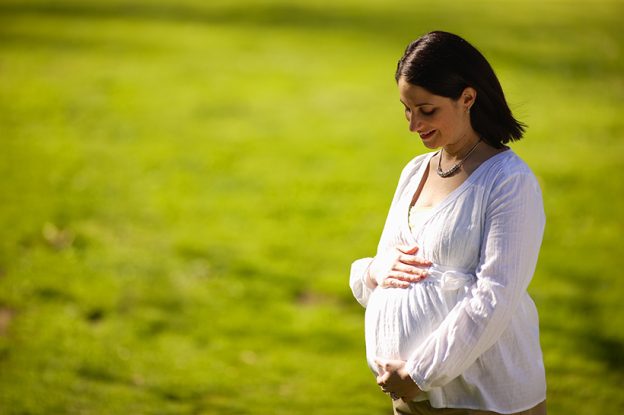 Bariatric surgery associated with better health for mothers
A study of more than 20,000 Kaiser Permanente members in Southern California showed that women with obesity who underwent bariatric surgery prior to pregnancy experienced improved outcomes such as a reduced risk of serious pregnancy-related blood pressure conditions, and lower instances of a newborn needing to be sent to the neonatal intensive care unit, or NICU. But there also were some increased risks of heavy bleeding and small babies.
The study was published online in the American Journal of Obstetrics & Gynecology.
"We evaluated moms who had undergone vertical sleeve gastrectomy, which is the most prevalent bariatric surgical procedure used in the United States," said the study's lead author, Darios Getahun, MD, PhD, MPH, an investigator with the Kaiser Permanente Southern California Department of Research & Evaluation. "We found that bariatric surgery may decrease the risk of NICU admission by nearly 30% and may significantly decrease the risk of several serious outcomes. However, bariatric surgery also was associated with increased risk of a mom having heavy bleeding after the birth, and babies who are born small for their gestational age."
The study showed many clear benefits for women who became pregnant after bariatric surgery, but also the potential for some poor outcomes that are important for physicians and patients to understand before birth to reduce risks.
Bariatric surgery was associated with a:
47% reduced risk for preeclampsia (a pregnancy complication that may include sudden high blood pressure or organ damage)
40% reduced risk for gestational diabetes (blood sugar levels much higher during pregnancy)
76% reduced risk for macrosomia (when a baby is born much larger than average for gestational age)
55% reduced risk for chorioamnionitis (infection of the fluid and membranes surrounding the baby in the uterus)
35% reduced risk for cesarean section
146% increased risk for small-for-gestational-age birth
79% increased risk for postpartum hemorrhage
A growing number of women are becoming pregnant after bariatric surgery, a treatment for obesity that can provide long-term weight control and health benefits. For this study, Kaiser Permanente researchers compared pregnant women who had bariatric surgery at some time before their pregnancy to pregnant women who were eligible for bariatric surgery but had not had it. Among the 20,213 eligible women who had become pregnant between Jan. 1, 2007, and Dec. 31, 2018, 9.3%, or 1,886, had bariatric surgery prior to pregnancy.
Kaiser Permanente patients in Southern California are typically eligible for bariatric surgery based on the National Institutes of Health Consensus Statement eligibility criteria, which includes having a BMI, or body mass index, that is 40 or over with no comorbidities, or a BMI 35 to 40 with obesity-related conditions such as diabetes or sleep apnea. Women who are pregnant are not eligible for the surgery.
"Kaiser Permanente has done extensive research on bariatric surgery and its benefits," said Karen J. Coleman, PhD, MS, the senior author of the study and an investigator with the Kaiser Permanente Southern California Department of Research & Evaluation. "This was our first study showing the benefit of bariatric surgery for women who intend to get pregnant. It is very important for women who are considering pregnancy in the future to talk to their physicians about what they need to do now to prepare to have the healthiest baby possible. Our findings suggest that for women with severe obesity, one of those options may be bariatric surgery, but this decision would need to be made in collaboration with their physician."
Other authors include Michael J. Fassett, MD, Kaiser Permanente West Los Angeles Medical Center in Los Angeles; Steven J. Jacobsen, MD, PhD,, formerly of the Department of Research & Evaluation; David A. Sacks, MD, and Vicki Y. Chiu, MS, of the Department of Research & Evaluation; Sameer B. Murali, MD,, Kaiser Permanente Fontana Medical Center in Fontana, Calif.; Morgan R. Peltier, PhD,, Winthrop University Hospital Research Institute, Winthrop University Hospital, Mineola, NY; Wudeneh Mulugeta, MD, MPH, Department of Medicine-Cambridge Health Alliance, Harvard Medical School, Revere, Mass; and Deborah A. Wing, MD, MBA, University of California Irvine, California.