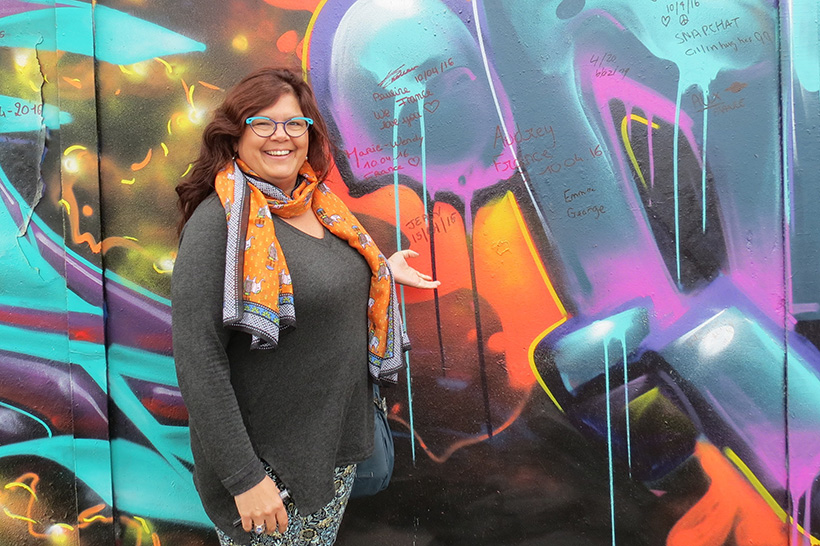 5 questions for … Dr. Jean Lawrence
Department of Research & Evaluation Senior Research Scientist Jean M. Lawrence, ScD, MPH, MSSA, studies diabetes among women, children, and young adults.
 Why did you choose to devote your career to researching ways women and children can live better, healthier lives?
I've always been interested in women's and children's health and started my career working as a medical social worker in pediatric hospitals. I was the social worker for pregnant women with high-risk pregnancies, families with babies in neonatal intensive care, and adolescents with physical and mental health conditions. After learning so much about health and mental health in these fast-paced clinical environments, I decided to go into public health to try to influence the trajectories of the problems I was seeing.
What can you tell us about diabetes and complications?
Over 30 million people in the United States have diabetes but over one-quarter don't know that they have it. It's important for people to be tested for diabetes because untreated diabetes can lead to serious health complications. There are 3 main types of diabetes: type 1 diabetes, type 2 diabetes, and gestational diabetes, or GDM.
Type 1 and type 2 diabetes develop for different reasons. Type 1 diabetes is due to autoimmune destruction of the cells in the pancreas that produce insulin. This usually leads to absolute insulin deficiency and the person must take insulin to control their blood sugar and to survive. Type 1 diabetes, which used to be called juvenile diabetes, is most often diagnosed in children and teenagers, but people of any age can develop it.
Type 2 diabetes is caused by the body's resistance to the insulin it makes and over time a person may lose their ability to make insulin. Type 2 used to be diagnosed only in adults, but now it is being diagnosed in children as well and can be more difficult to treat in children.
GDM is diabetes that develops during pregnancy—up to 10% of women develop GDM and up to 50% of women that develop GDM will develop type 2 diabetes in the following 10 years.
When women develop diabetes during pregnancy, their blood sugar may affect the health of their children. This might include their baby's size at birth, weight while they are growing up, and their child's risk of developing type 2 diabetes. So, it's especially important for women to know whether they have diabetes or are at risk for diabetes before getting pregnant.
What are some findings from your collaborative diabetes research?
The 20-year SEARCH for Diabetes in Youth study has provided extensive information about type 1 and type 2 diabetes in children and adolescents. The number of people under 20 years of age who are newly diagnosed with diabetes and the overall number of young people with diabetes are both increasing. The rates are influenced by age, sex, race, and ethnicity. We have learned that nearly 1 in 3 teens and young adults with type 1 diabetes and 3 in 4 with type 2 diabetes have a complication or other condition associated with diabetes in their first decade after diagnosis.
For example, they may have high blood pressure or have early complications that affect their kidneys, eyes, and nerves. young people with type 2 diabetes are more likely than those with Type 1 diabetes to develop early complications that affect their kidneys, eyes and nerves.
Tell us about your ongoing research?
I am continuing to work on data from the SEARCH for Diabetes in Youth study. Our landmark study is winding down over the next year and we have quite a bit of work to do writing papers and making presentations to share all of the results.
In a study that started last year, we are exploring the associations between air pollution, the built environment, and complications of pregnancy, including gestational diabetes, high blood pressure, and pre-eclampsia and eclampsia. There are more than 40,000 deliveries each year to Kaiser Permanente members who live in 8 counties in Southern California. Women's exposure to different types of air pollution, such as from traffic, wildfires, and industrial production, varies quite a bit based on where they live and the kind of work that they do. We will study how these exposures affect pregnant women.
What do you enjoy doing in your free time?
I enjoy traveling. I have been to 6 of the 7 continents, and I was waitlisted for a trip to Antarctica in early 2021, which I have since changed to 2022 due to COVID-19. Travel encourages us to think beyond the relatively small part of the world that we live in. When I travel, I join locals for their meals, talk to them about their views, and learn about their health care systems. Last year,  I learned more about health care in east Africa than I anticipated when I was injured while hiking in northern Ethiopia and had surgery in Kenya.
Diabetes research at Kaiser Permanente
Diabetes is an active area of study for Kaiser Permanente research. Scientists across the organization have used Kaiser Permanente's rich, comprehensive, longitudinal data to advance understanding of risk, improve patient outcomes, and translate research findings into policy and practice.