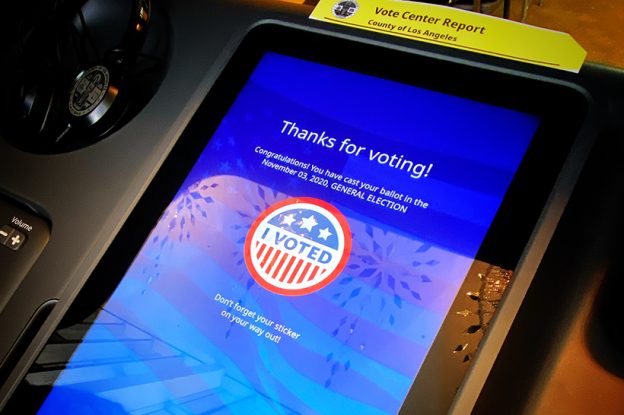 2016 presidential election associated with uptick in heart attacks and stroke
The hospitalization rate for heart attacks and strokes was 1.62 times higher in the 2 days immediately after the 2016 presidential election than the same 2 days in the week before the election, new research shows.
"We saw the same increase in acute cardiovascular disease (CVD) events across sex, age, and race and ethnicity groups," said the study's lead author, Matthew Mefford, PhD, of the Kaiser Permanente Southern California Department of Research & Evaluation. "It is important that people are aware that stress—including election stress—may trigger changes in their health."
The findings were published in the Proceedings of National Academy of Sciences on October 12, 2020. Stories on the research have been included in publications including The New York Times.
Previous research by other institutions has shown that there is an increased risk of acute CVD events soon after significant public events including earthquakes, industrial accidents, terror attacks, and even sporting events. The American Psychological Association recently noted that a large portion of adults consider the current political climate as a significant source of stress, though little is known about how that stress may affect health.
For this study, researchers analyzed data collected from the electronic health records of about 3 million Kaiser Permanente Southern California members. They focused on diagnoses of acute myocardial infarction and stroke among adults, as well as secondary outcomes of chest paint and unstable angina.
The research showed that in the 2 days following the election,
the rate of heart attack increased by 67%, and
the rate of stroke increased by 59%.
"We felt it was important to analyze the impacts of election stress on the body in a nonpolitical way in order to understand whether physicians should be counseling their patients about stress and the potential for CVD events," said research co-author Stephen Sidney, MD, MPH, of the Kaiser Permanente Northern California Division of Research. "Our findings showed our concern was valid."
Research co-author Kristi Reynolds, PhD, MPH, of the Kaiser Permanente Southern California Department of Research & Evaluation, said "the study showed that sociopolitical stress may contribute to a period of heightened cardiovascular risk following an election. If you are feeling extra stress over this election, please consider stress-relieving strategies such as exercise, yoga, meditation, and deep breathing."
The authors suggest that further research is needed to understand the intersection between major sociopolitical events, perceived stress, and acute CVD.
Additional authors on this research include Bonnie H. Li, MS; Lei X. Qian, PhD; Hui Zhou, PhD, MS; and Teresa N. Harrison, SM; of Kaiser Permanente Southern California; Alan C. Geller, MPH, RN, Elizabeth Mostofsky, ScD, Murray A. Mittleman, DrPH, MD, David R. Williams, PhD, MPH,(senior author), of the Harvard T.H. Chan School of Public Health; and Richard P. Sloan, PhD, of Columbia University Medical Center.