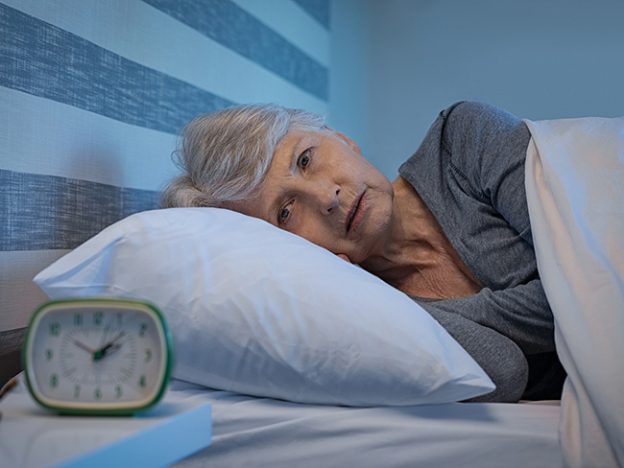 Sleep aids increase fracture risk in breast cancer survivors
About 40% of breast cancer survivors use prescription medications to alleviate sleep problems, but these medications can increase their risk of bone fractures, according to research from Kaiser Permanente in Southern California published Sept. 29, 2021 in Breast Cancer Research and Treatment.
For many of the 3.8 million breast cancer survivors living in the United States, getting a good night's sleep is problematic. Nearly 40% of cancer survivors in the United States have insomnia versus 10% to 15% in the general population according to previous research. Previous studies also have suggested that sleep problems may arise due to the side effects of cancer treatments or due to psychosocial stress following a cancer diagnosis itself. Additionally, breast cancer survivors may be vulnerable to bone fractures because certain anti-cancer hormonal treatments such as aromatase inhibitors can weaken bones.
"Breast cancer survivors experience more sleep disturbance than women in the general population, and a high percentage of survivors use prescription medications to improve their sleep. However, these medications are inadvertently increasing their risk of fractures by as much as 33%," said Reina Haque, PhD, a researcher with the Kaiser Permanente Southern California Department of Research & Evaluation, and lead author of the study.
This study was based on a large cohort of 21,346 women diagnosed with breast cancer at Kaiser Permanente in Southern California between 2009 and 2016, who were followed until December 2017 using electronic health records.
The group of women in the cohort was diverse: 52% white, 20% Hispanic, 13% Black, 14% Asian and Pacific Islander, and 1% mixed race and ethnicity. Among this group, 2,038 women had bone fractures during the study period.
Roughly 40% of this breast cancer survivor cohort used prescription sleep medications for a median of 60 days.
The strong association between sleep medications and fracture risk persisted regardless of whether the women took bisphosphonates, a medication to slow bone loss.
The study also accounted for older age, race and ethnicity, depression, anxiety, and dementia.
"We believe our findings are related to the hypnotic properties of the sleep medications that linger through the day and exacerbate the risk of falls," Haque said. "While use of prescription hypnotics increases the risk of fractures in general among all women, breast cancer survivors have an even greater risk of fractures because certain cancer treatments can affect bone health."
She added: "One takeaway of this study is that sleep problems among women who have survived breast cancer might be better resolved by nonmedical approaches such as cognitive behavioral therapy, increasing daytime physical activity, and limiting caffeine and alcohol use."
In addition to Dr. Haque, co-authors included Rowan T. Chlebowski, MD, PhD, of the Lundquist Research Institute, Harbor-UCLA Medical Center, Torrance, California.; and Lie Hong Chen, DrPH, of Kaiser Permanente Southern California Department of Research & Evaluation.