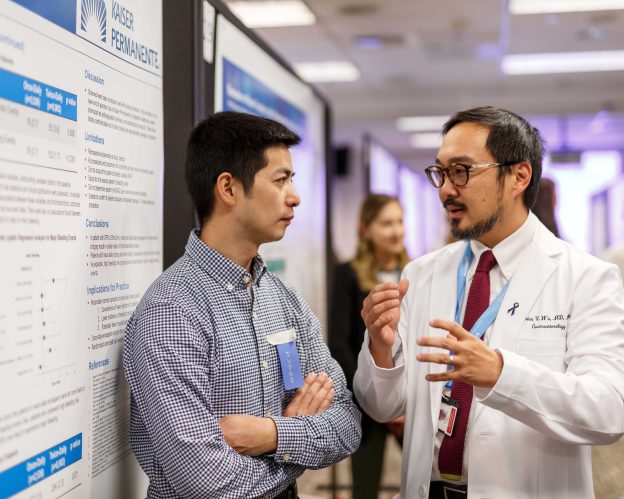 Seeking early detection for pancreatic cancer
Earlier this year, much-loved game show host Alex Trebec died from a cancer that's rare but extremely deadly: pancreatic cancer. In fact, the disease is one of the leading causes of cancer deaths in the United States.
Pancreatic cancer's high mortality rate is due in large part to a lack of effective screening methods, according to Bechien Wu, MD,  MPH, a gastroenterologist at the Kaiser Permanente Los Angeles Medical Center and chair of Southern California's Regional Research Committee.
"In many cases, by the time someone presents with symptoms it's far too late," he said.
Dr. Wu and a team of physicians, biostatisticians, data scientists, epidemiologists, and radiologists are working to improve early detection of pancreatic cancer. Using information gleaned from the electronic health record, they're looking for ways to identify patients at increased risk of developing the disease. They're also exploring connections between pancreatic cancer and new onset hyperglycemia and diabetes, particularly among people over 50.
"Research is really important in order to help us try to identify this cancer in an earlier stage when it can still be treated and potentially cured," said Dr. Wu.
Learn more about research at Kaiser Permanente.
Images of Dr. Wu and others taken pre-pandemic.