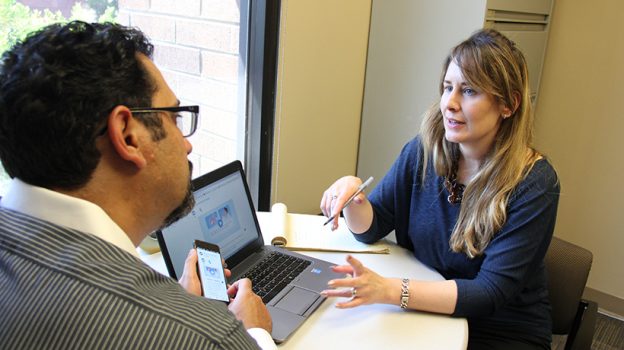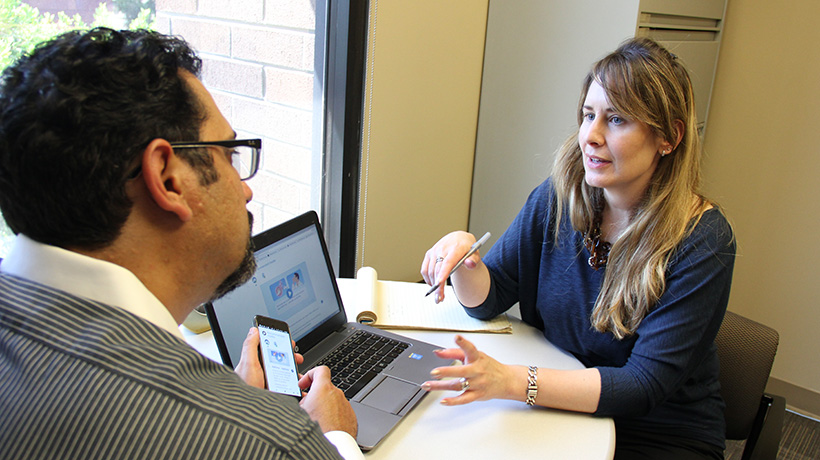 Screening cancer patients for distress
When she was a new scientist at Kaiser Permanente Southern California, Erin E. Hahn, PhD, MPH, had an intense interest in cancer research. Oncologists invited her into their quarterly meetings so she could see and hear the challenges they faced. One of those challenges was depression and anxiety among cancer patients.
Dr. Hahn and others worked together to tackle the issue and determine how their findings could make life better for cancer patients.
Her research found that screening breast cancer patients for distress was possible and valuable for identifying those who needed mental health services but hadn't yet reached out for help. In early 2020, researchers began the process of rolling out distress screenings to all cancer patients throughout Kaiser Permanente Southern California.
"What we learned, and the ultimate message we want to convey, is that distress screening is a really important aspect of cancer care," Dr. Hahn said.
Approaching a clinical issue with research
Dr. Hahn works in the Department of Research & Evaluation's Division of Health Services Research & Implementation Science. Within that division, she is part of a team that works closely with clinicians and administrators to identify, prioritize, and solve problems related to quality and affordability through research.
Her goals in this project were to determine if a distress screening program could be effective within an integrated health care setting and what was the best way to implement it.
The researcher partnered with physicians including Farah M. Brasfield, MD, regional chief of hematology/oncology for the Southern California Permanente Medical Group, who specializes in breast cancer, and community members including Shannon La Cava, PsyD, the chief clinical officer and director of Programs & Research for the Cancer Support Community Los Angeles.
Study results show the promise of screenings
In the study, there were 3 medical centers where researchers intervened and 3 control sites. About 1,400 patients were enrolled, with numbers balanced between control and intervention groups as well as demographic and tumor characteristics. All patients were invited to complete surveys at 3 months, 6 months, and 12 months.
Eighty percent of patients were screened at intervention sites. Of those screened at intervention sites, 10% scored in the medium or high range, indicating a need for a behavioral health referral. Of those, 94% received an appropriate referral and 6% declined. And then, 75% completed a visit with a behavioral health provider.
Support is available for cancer patients
Oncologist Dr. Brasfield said the most important takeaway is that support services are available for cancer patients at Kaiser Permanente Southern California.
"There are a lot of resources and support systems for cancer patients, both inside and outside of our organization," she said. "Implementation of screening tools will allow us to better identify patients that need higher levels of support and guide them in that direction. It is gratifying to extend existing services to our cancer patients."
This is a web version of this story. To see the full story, go here.