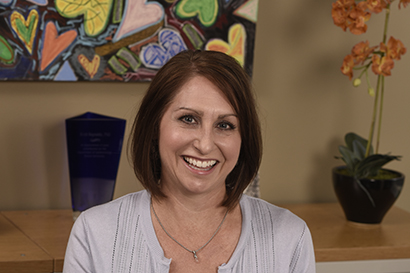 Promoting heart health through research
Kaiser Permanente researcher seeks to reduce heart disease by finding better ways to prevent, detect, and treat high blood pressure, known as a "silent killer."
Epidemiologists are scientists who study patterns of diseases and health conditions in large populations. Early in her career as an epidemiologist, Kristi Reynolds, PhD, MPH, decided to focus on heart health. Her motivation: the opportunity to reduce risks for heart disease, a leading cause of death in the United States.
Today, as director of epidemiologic research at Kaiser Permanente in Southern California, Dr. Reynolds is part of a team of researchers focused on asking and answering questions that can improve health.
"Working within an integrated health care system, we are able to partner with our clinicians and operational leadership … to address knowledge gaps that can lead to changes in health care practice," she said.
Many of Dr. Reynolds studies focus on hypertension, or high blood pressure, one of the most important risk factors for heart disease. She describes her work in the video below.
Learn more about research at Kaiser Permanente.
(Note: Photo and video were produced before the COVID-19 pandemic.)