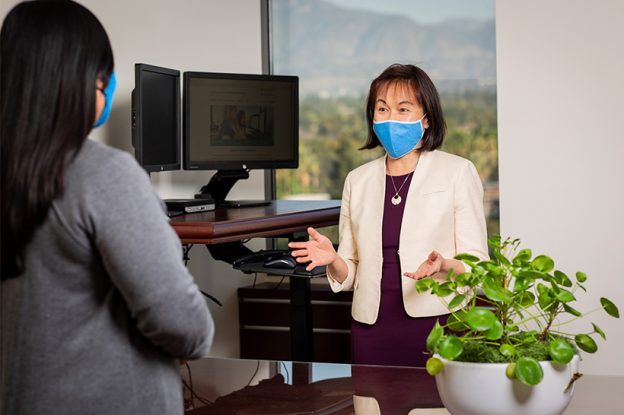 Kaiser Permanente Southern California selected for initiative aimed at improving patient outcomes
The Patient-Centered Outcomes Research Institute (PCORI) has selected Kaiser Permanente Southern California as one of 42 health systems nationwide to carry out a pioneering initiative aimed at improving patient outcomes.
As a participant in PCORI's Health Systems Implementation Initiative (HSII), Kaiser Permanente Southern California will bring its on-the-ground experience and expertise in health care innovation to develop and implement viable strategies to actively adopt new evidence based on groundbreaking research studies. The ultimate goal is to cut the estimated 17-year lag between publication of research results that have been shown to improve patient outcomes and their implementation in routine health care practice.
"PCORI's support is a strong endorsement of the robust implementation and evaluation ecosystem at Kaiser Permanente Southern California, including our Department of Research & Evaluation," said project lead Dr. Nancy Gin, regional medical director of Quality and Clinical Analysis for the Southern California Permanente Medical Group. "The new funding will allow us to expand and accelerate our existing portfolio of implementation projects and as a result, facilitate even more rapid improvements in how we care for our patients.
"And while we improve our own patient care and outcomes, we will also share our insights and approaches with other health systems to improve patient care across all health care settings," added
Dr. Gin, who also serves as the executive vice president of quality and chief quality officer for The Permanente Federation.
Through the HSII Learning Network, Kaiser Permanente Southern California and other participants will share experiences and learn from one another about best practices for implementation, evaluation methods, and other topics integral to successful implementation of innovative patient care strategies.
HSII participants collectively represent 800 hospitals serving 79 million unique patients – nearly a quarter of the U.S. population – across 41 states and Washington, D.C.
See the full list on PCORI's website.