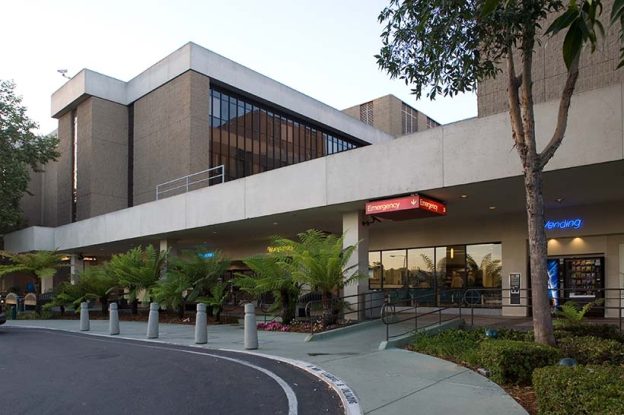 Kaiser Permanente San Diego enrolling patients in monoclonal antibody trial
In November, emergency departments at the Kaiser Permanente San Diego and Zion medical centers began enrolling patients in the ACTIV-2 Outpatient Monoclonal Antibodies and Other Therapies trial, which is sponsored by the National Institute of Allergy and Infectious Diseases.
"This trial will evaluate the safety and efficacy of treatments for people who have COVID-19 but aren't sick enough to be hospitalized," said Adam Schwartz, MD, MS, emergency medicine chief for San Diego and the principal investigator for the trial at Kaiser Permanente.
ACTIV-2 is a randomized, blinded, controlled adaptive platform that allows promising investigational agents to be added and removed over the course of the study, in order to efficiently test a variety of new agents against placebo within the same trial infrastructure.
Initial therapy is monoclonal antibody treatment
The first treatment the trial will evaluate is an experimental monoclonal antibody treatment bamlanivimab (LY3819253).
"The drug targets the spike protein of the SARS-CoV-2 virus in order to block the virus from being able to attach to and enter human cells," said Dr. Schwartz. "It does this by inhibiting the attachment onto the ACE-2 receptor."
Individuals in the San Diego area who have been diagnosed with COVID-19 within the past week and aren't in the hospital are eligible for the study. The treatment must be started within 7 days of the test and within 10 days of initial symptoms. It takes about an hour to infuse and may stay in the patient's system for about 3 weeks, Dr. Schwartz noted.
San Diego, Zion previously took part in BLAZE-1 trial
San Diego and Zion previously participated in the BLAZE-1 trial, which was a double-blind, placebo-controlled trial for the same monoclonal antibody treatment. Preliminary results from that trial led to an Emergency Use Authorization for bamlanivimab to be used in non-hospitalized patients with mild or moderate COVID-19.
Dr. Schwartz and his team worked with San Diego leadership and the Department of Research & Evaluation to navigate the logistics to get the BLAZE-1 trial off the ground, which included a complex consent process and a rigorous follow-up schedule. Time and resources were tight given how busy the two emergency departments are, but everyone pulled together, said Dr. Schwartz.
"Our local leadership team is always really supportive of all types of research," said Dr. Schwartz. "Our nursing leadership team looked for cases every day. They made sure patients who might potentially be enrolled got the test quickly and that the drug or placebo would come up quickly from the pharmacy."
Ultimately, they screened almost 200 patients and enrolled 18 participants in the BLAZE-1 trial.
"Our hope is that we will have higher numbers for the ACTIV-2 trial," he said. "It was relatively early in the pandemic and we did not have the infrastructure we have now. We really want to drive enrollment this time."