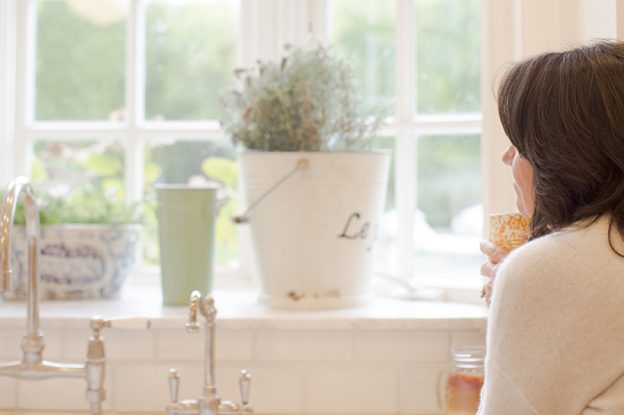 Insomnia in breast cancer survivors is strongly correlated with depression
Many women who survive breast cancer continue to cope with other issues such as insomnia, depression, and fatigue. Researchers at Kaiser Permanente Southern California and the UCLA Geffen School of Medicine sought to determine whether insomnia, which affects about 40% of breast cancer survivors, was a factor that led to depression and fatigue.
The study was published October 9, 2020 in the Journal of Women's Health.
"Breast cancer and its treatments can affect a woman's emotional and physical functioning long after treatment is over," said lead author Reina Haque, PhD, MPH, a research scientist with the Kaiser Permanente Southern California Department of Research & Evaluation. "This study shows that early identification of sleep complaints may identify women more likely to have depression, who may benefit from interventions."
315 breast cancer survivors interviewed in study
Dr. Haque and her colleagues interviewed 315 long-term breast cancer survivors, a group that included nearly 100 women of color. The women, who were all members of Kaiser Permanente Southern California, had completed their cancer treatment at least 2 years before they were surveyed. The study found that in these breast cancer survivors:
Those with insomnia had a 6-times greater risk of reporting symptoms of depression even after accounting for their history of prior depression and sleep issues.
Insomnia symptoms were also markedly associated with moderate fatigue.
Those who had used antidepressants or sleep medications at any time during their lives did not have a lower occurrence of depressive symptoms and fatigue after surviving breast cancer.
"Our study suggests that early identification of sleep complaints and treatment may prevent the onset of depression," Dr. Haque said.
The study will monitor the breast cancer survivors over time to determine if insomnia symptoms can predict future depressive symptoms.
Screening for insomnia should be considered
"This research proposes that cancer survivorship care plans should incorporate screening for insomnia and surveillance of psychosocial needs, and that behavioral therapy might help improve sleep problems that may in turn reduce depression and fatigue," said the study's senior author, Michael R. Irwin, MD, vice chair of research, Department of Psychiatry and Biobehavioral Sciences at the UCLA Geffen School of Medicine.
Additional co-authors on the study included Jin Wen Hsu, PhD, and Chantal Avila, MA, of Kaiser Permanente Southern California; and Richard Olmstead, PhD, and Judith E. Carroll, PhD, of UCLA.