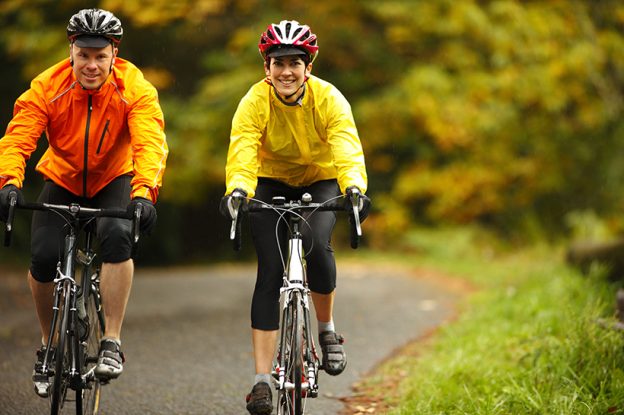 Increasing physical activity, and health, through policy change
While physical activity is vital for the health and well-being of children and adults, people aren't doing enough of it, said Deborah Rohm Young, PhD, MBA, of the Kaiser Permanente Southern California Department of Research & Evaluation.
One way Dr. Young sought to change that was to lead an effort to create a policy statement for the American Heart Association. The statement details how to increase one aspect of physical activity — active transportation — through policy change.
One of the best-proven ways to increase exercise is to make it easier, safer, and more inviting for people to walk, ride bikes, roll in wheelchairs, and engage in other human-powered modes of transportation, rather than getting in their cars and driving. Promoting this kind of exercise is one of the best ways to increase physical activity for all people regardless of their age, ability, racial/ethnic background, or socioeconomic status.
However over 75% of U.S. adults do not engage in any kind of active transportation. Improvements are only possible if government officials at the community, state, and federal levels support and fund improvements to the built environment, said Dr. Young, who is the director of Research & Evaluation's Division of Behavioral Research.
"This statement provides a roadmap for public health officials, policy makers, and city/regional planners to create infrastructure, spaces, and programs to promote active transportation," Dr. Young said.
The policy statement—"Creating Built Environments That Expand Active Transportation and Active Living Across the United States"—was published last month in Circulation. The American Heart Association issued a press release on the policy statement. A related science advisory was published in Circulation.
Dr. Young said the biggest message the statement makes is that "efforts need to be coordinated across different groups and must include strong representation from the communities."
The science advisory provides recommendations and resources that can improve transportation systems, enhance land-use design, and provide education to support policies and environments to promote active travel. It concludes that active transportation policies should operate at 3 levels:
land use,
pedestrian and bicycle networks and infrastructure such as Complete Streets policies and Safe Routes to School initiatives, and
interventions and place-making strategies such as building orientation and access, street furnishings such as benches, and safety and traffic calming measures.
The report underscores the need for investment and cooperation in making active transportation safe, accessible, and equitable.