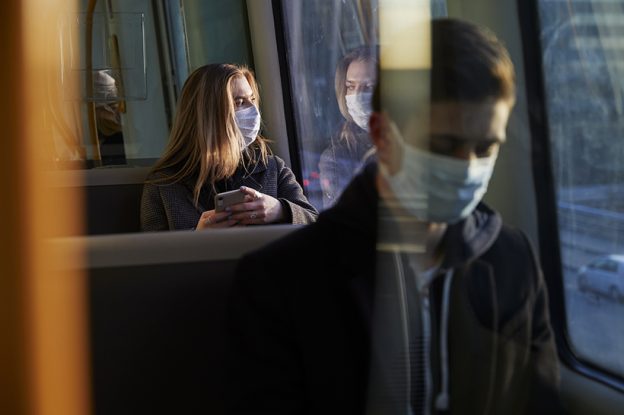 Immunocompromised people not getting recommended COVID shots
A study of more than 40,000 immunocompromised Kaiser Permanente Southern California members shows that, by early August 2022, only 1% had received 5 doses of mRNA COVID-19 vaccines as was recommended by the Centers for Disease Control and Prevention at the time. This finding appears in the journal JAMA Network Open.
"Given Kaiser Permanente's leadership in vaccine uptake and preventive care, our study suggests a widespread problem in the United States where the people who most need COVID-19 boosters haven't been getting them," said lead author Sara Y. Tartof, PhD, an epidemiologist with the Kaiser Permanente Southern California Department of Research & Evaluation and a member of the faculty of the Kaiser Permanente Bernard J. Tyson School of Medicine, both in Pasadena.
A variety of illnesses or medications — including autoimmune disorders, some types of cancer, HIV infection, or certain antibiotics — can make someone immunocompromised, meaning their immune system is weakened. Immunocompromised people are at greater risk of severe COVID-19 outcomes, such as hospitalization or death. However, a well-established body of evidence shows that booster doses of COVID-19 vaccines lower this risk.
"Our findings should be a wake-up call to promote adherence to vaccine recommendations among immunocompromised people," said co-author Hung Fu Tseng, PhD, MPH, also of the Department of Research & Evaluation.
Rates fall short of recommendations
Despite the higher risk of severe COVID-19 for immunocompromised people, few prior studies have examined COVID-19 vaccination rates in this group. To address that gap, the researchers analyzed the electronic health records of 42,697 adult members of Kaiser Permanente Southern California who had immunocompromising health conditions or medications.
The analysis showed that, as of August 6, 2022, only 1% of these patients had received 5 doses of mRNA COVID-19 vaccines—those made by Moderna or Pfizer—as recommended at the time by the CDC for immunocompromised people.
Meanwhile, 78% had received 3 doses, the number of mRNA vaccine doses needed for an immunocompromised person to complete their initial vaccine series; healthy adults needed only 2 doses to achieve the same status at that time. Only 41% had received a fourth dose by early August, meaning they had received 1 booster dose but still fell short of the recommended 5 total doses for immunocompromised people.
The analysis also showed that immunocompromised adults who were younger, Black, or Hispanic were less likely than others to have received at least 4 doses.
Confusing messaging
These findings suggest the possibility of widespread non-adherence to CDC vaccination recommendations among immunocompromised people as of August 2022.
The researchers speculate that confusing messaging and timing of vaccine recommendations has contributed significantly to non-adherence. For instance, in August 2021, the CDC recommended that immunocompromised people get 3 mRNA vaccine doses instead of 2 to complete their initial series.  Shortly after that, the CDC also recommended that high-risk patients get a booster dose, translating to 3 total doses for some people and 4 for immunocompromised people.
"Everyone was doing the best they could to make evidence-based recommendations, but in hindsight, it was unfortunate to have overlapping and rapidly changing messages," said co-author Bradley Ackerson, MD, a Kaiser Permanente South Bay Medical Center pediatric infectious disease specialist and a researcher.
Messaging may have been even more confusing for those who received non-mRNA vaccines, such as the Johnson & Johnson vaccine, the researchers said.
"The pandemic has shown us how complicated it is to communicate recommendations in the context of a very dynamic situation," Dr. Tartof said. "This can be used as an opportunity to learn how to communicate better."
Currently, the CDC recommends that people who are immunocompromised receive 3 doses of mRNA vaccine for their primary series, followed by 1 dose of the updated "bivalent" booster, which was not yet available at the time of this study. Most people who are immunocompromised are likely to be aware of their status, but people who are unsure should talk to their doctor.
"Without any question at all, it is important for immunocompromised people to get a bivalent booster because there is increasing evidence that it really does provide greater protection against the most recent subvariants, including XBB.1.5," Dr. Ackerson said.
In addition to Dr. Tartof, Dr. Tseng, and Dr. Ackerson, other authors on the study were Jeff Slezak, MS, Vennis Hong, MPH, Fagen Xie, PhD, Harpreet Takhar, MPH, Oluwaseye Ogun, MD, Sarah Simmons, MPH, and Joann Zamparo, MPH, of the Department of Research & Evaluation; Laura Puzniak, PhD, Luis Jodar, PhD, and John McLaughlin, PhD, of Pfizer Inc; and Timothy Frankland, MA, of the Kaiser Permanente Hawaii Center for Integrated Health Care Research.