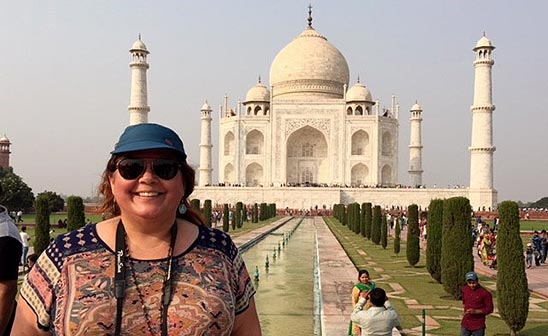 5 questions for Dr. Jean Lawrence
We asked these 5 questions of Jean M. Lawrence, ScD, MPH, MSSA, senior research scientist with the Department of Research & Evaluation in Southern California.
Why did you choose to devote your career to researching ways women and children can live better, healthier lives?
I've always been interested in women's and children's health and started my career working in hospitals. I was a medical social worker with pregnant women, babies in neonatal intensive care, and adolescents with physical and mental health conditions. After working in this very interesting, fast-paced, environment where I learned so much about health and health care, I decided to study how to potentially prevent some of the problems I was seeing in the hospital and clinics. So, I pursued public health.
You were part of a team that spent decades on a body of research that published in the September 11, 2018 issue of JAMA. Tell us about that research.
The original Hyperglycemia and Adverse Pregnancy Outcome Study was led in Southern California by Dr. David Sacks. Dr. Sacks enrolled almost 2,000 pregnant women in HAPO between 2000 and 2006. Data from Kaiser Permanente members in Southern California and the other 14 centers, which combined, included more than 24,000 women and their babies, provided a wealth of information about the effect of maternal blood sugar on the health of their babies. The information was used to establish a new way to identify which women developed gestational diabetes. In this follow-up study, which I lead at Kaiser Permanente in Southern California, we re-examined more than 500 women and their children to see how they are doing 10 to 14 years after delivery. The entire international, multi-ethnic follow-up study cohort includes more than 4,000 children and their mothers.
What were the most important findings from this research?
Our study found that just over half (52.2 percent) of women who had gestational diabetes during their pregnancy 10 to14 years ago now had either type 2 diabetes (10.7 percent) or pre-diabetes (41.5 percent), compared to 20.1 percent of women (1.6 percent and 18.5 percent, respectively) who did not have gestational diabetes. We looked at the weight of the children relative to their height, which is often referred to as body mass index. We saw that 39.5 percent of children born to women with gestational diabetes were overweight or obese in contrast with 28.6 percent of children whose mothers did not have gestational diabetes. We will be publishing many more findings from this study in next couple of years.
Much of your research has revolved around diabetes and its complications. What can you tell us we might not already know about this subject?
There are several different types of diabetes. Type 1 diabetes, type 2 diabetes, and gestational diabetes are the most common. Diabetes affects almost everyone. If you don't have it, you probably know someone who does. When women have or develop diabetes during their pregnancies, their blood sugar may have an impact on the health of their children. This might include their baby's size at birth, weight while they are growing up, and subsequent risk of diabetes. So, it's important to know whether you have diabetes or are at risk for diabetes before getting pregnant.
What do you enjoy doing in your free time?
I enjoy traveling. I have been to 6 of the 7 continents, and Antarctica is on my list for future travels. Travel encourages us to think beyond the relatively small part of the world we live in and learn from others. When I travel, I like to join locals in their meals, talk to them about their views, and learn about their health care systems. I love exploring the history and architecture, music and culture, and, of course, the food (and wine). Some of the cities I've most enjoyed exploring are Cape Town, London, Florence, Istanbul, Sidney, Toronto, Copenhagen, Berlin, Belfast, Jaipur, Hanoi, Marrakesh, Phnom Penh, and Ubud.