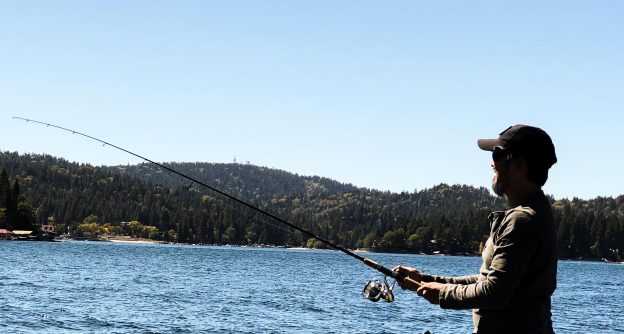 Five questions for … Dr. Bechien Wu
Dr. Bechien Wu is a gastroenterologist  at the Kaiser Permanente Los Angeles Medical Center and chair of the Southern California Permanente Medical Group Regional Research Committee. He was recently appointed to be the physician director of Clinician Research. In his new role, Dr. Wu will provide scientific leadership to the new Division of Clinician Research within the Department of Research & Evaluation. The division will address the unique needs of clinician researchers and leverage their valuable expertise to drive improvements in clinical practice and operations. Dr. Wu's research focuses on pancreatic disorders, including pancreatitis and malignant and premalignant conditions of the pancreas.
What is your vision for the new division?
Overall, the vision is to be a bridge between the Department of Research & Evaluation and clinical operations to support the clinician research and streamline our programs to support clinicians. We also want to foster collaboration between clinicians and research scientists, expand research education for physicians, and promote the research that feeds back into the health care of our members.
How do you hope to expand research education for physicians?
A needs assessment was done a few years ago that showed that physicians wanted more education on interpreting research literature, and more training on how to launch their own research studies. With this new division, we hope to expand the excellent work that has already started within Kaiser Permanente Southern California by making the research education and training more widely available and easily accessible to physicians and other clinicians.
How did you come to be interested in medical research?
I grew up in Bethesda, Maryland, just steps away from the National Institutes of Health. I remember attending some of the grand rounds lectures that were open to us as high school interns. It was an eye-opening experience that highlighted the importance of research in improving care for complex diseases.
What research are you most proud of?
It is incredibly rewarding when our research helps inform how we care for our patients. Years ago, we performed a study evaluating risk factors for malignant progression in pancreatic cysts. Afterward I was part of a group that helped develop a set of guidelines for surveillance of patients with these types of cysts. This synergy is what really makes it special to be a part of research in our medical group. That said, I still feel very much like everything I have done so far is just preliminary data for what comes next. My goal in research is to develop a pathway for early detection in pancreatic cancer. We are on the ground floor making progress toward this objective. The long-term goal is to identify precursors of pancreatic cancer at a point where we can intervene to alter the behavior of the cancer, so we can turn it from a lethal disease to something that can someday potentially be cured.
What do you enjoy doing in your free time?
I enjoy spending time with my family, cooking, and my latest hobby is fishing. I have been able to combine these pursuits, so that whenever we catch a fish (still a rare event), we cook it up whole, in a traditional Chinese style. The kids love it; they just devour it. One of the challenges is that I can never catch enough fish to feed the kids!