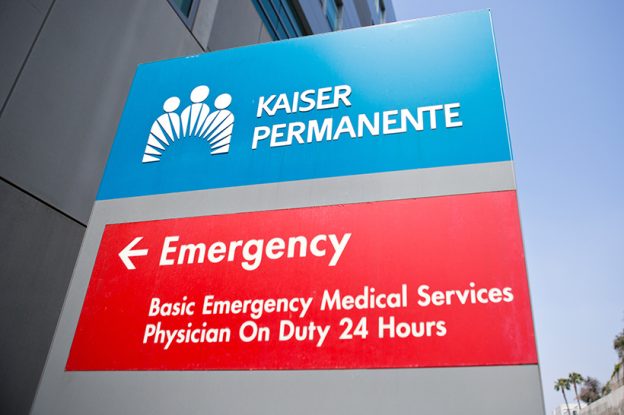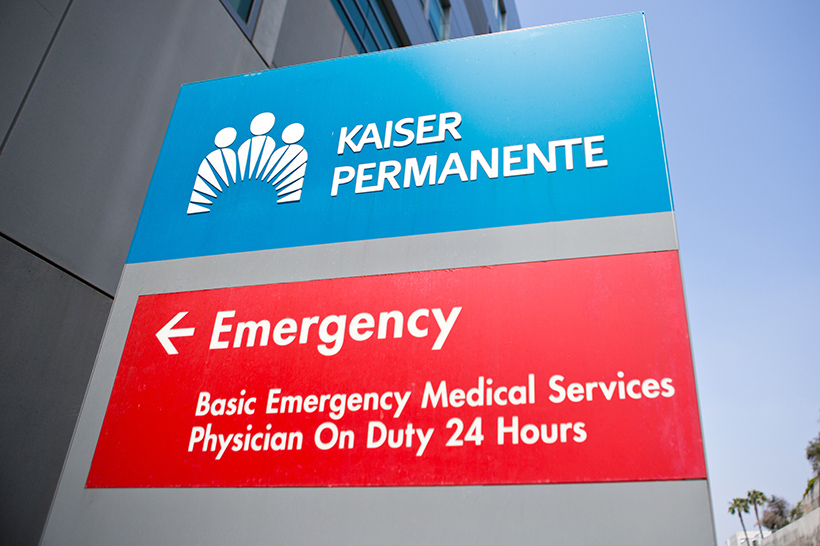 English and non-English speakers get equal treatment in emergency departments
Kaiser Permanente Southern California researchers set out to understand the importance of emergency department patients and physicians speaking the same language by looking at the health outcomes and quality of care for patients with chest pain. They hypothesized that patients speaking a different language than their physician may have worse outcomes.
They were happy to find their hypothesis was wrong.
"Patients who don't speak English, or those with family or friends who prefer another language, should be very confident  when they go into a Kaiser Permanente Southern California emergency department with chest pain, that they will have the same treatment and the same great outcomes as an English speaker," said Adam Sharp, MD, MSc, of the Kaiser Permanente Department of Research & Evaluation, who was the senior author on the research study. "We looked at the issue because previous research has shown disparities across many health systems. We wanted to identify any disparities here and address them. Fortunately, the study showed we treat our patients equally."
Study looked at 52,000 emergency department visits
The study was recently published in Academic Emergency Medicine. It looked at the electronic health records of 52,000 adult patients who visited the emergency department at one of the 15 Kaiser Permanente hospitals in Southern California with chest pain between May 2016 and September 2017. (See graphic at end of story.)
The study found:
No disparities in patient outcomes for emergency department encounters with physician-patient language discordance
No disparities in adherence to clinical recommendations for emergency department encounters with physician-patient language discordance.
No differences in outcomes among different racial groups (compared to white patients)
KPSC aims to provide culturally sensitive care
Kaiser Permanente Southern California has long worked to provide culturally sensitive care to all its members regardless of primary language or racial/ethnic diversity. Physicians, such as Dr. Sharp, take tests to prove they are proficient in languages other than English. Patients who go into the emergency department have access to 24-hour interpreter services as well as other informal interpreter assistance.
"The study shows that the Southern California Permanente Medical Group values culturally appropriate care," Dr. Sharp said.
Emergency department strives to standardize care
The results are also a testament to the work physicians and researchers have done since 2016 to improve the emergency department management of patients with suspected heart attacks.
"We have worked hard to eliminate unwarranted disparities in care," Dr. Sharp said, "and physicians have worked to provide the highest-quality care with risk-stratification tools that help avoid implicit and explicit bias."
The researchers' conclusions were based on 2 outcomes from the emergency department visits:
Whether the patient died or had a heart attack within 30 days of the emergency department visit
Whether physicians followed hospital guidelines for hospital admission/observation and noninvasive cardiac testing
"We did this study because our organization is committed to eliminating disparities," Dr. Sharp said. "It's good to see that commitment show up not only in our words, but in our hard data."
Other authors on the study were: Danielle Altman, MA, formerly of the Kaiser Permanente Southern California Department of Research & Evaluation; Benjamin Sun, MD, MPP, Department of Emergency Medicine, Leonard Davis Institute, University of Pennsylvania, Philadelphia, PA; Margaret Samuels-Kalow, MD, MSHP, Department of Emergency Medicine, Massachusetts General Hospital, Boston, MA; and Bryan Lin, MS, Aileen Baecker, PhD, Stacy Park, PhD, Ernest Shen, PhD, and Yi-Lin Wu, MS, of Kaiser Permanente Southern California.