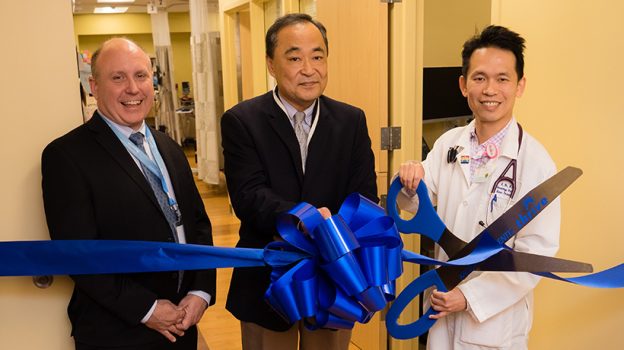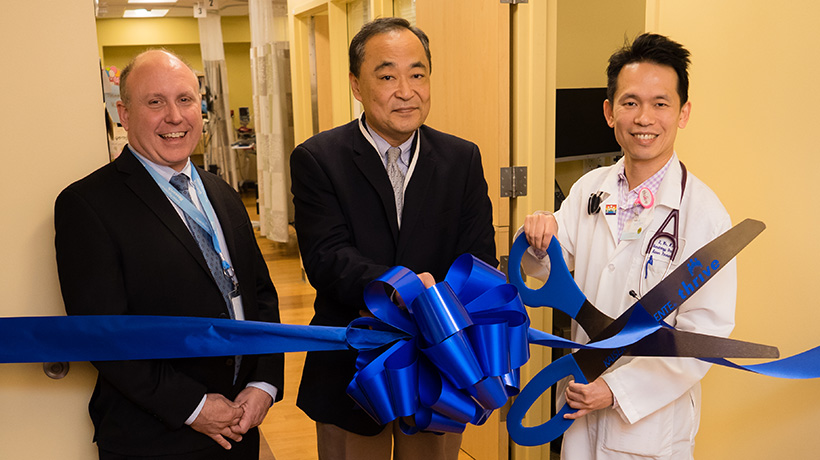 Cancer Clinical Trials office opens in Ontario
The Kaiser Permanente Southern California Cancer Clinical Trials Access Program (CCTAP) opened a new office at the Kaiser Permanente Ontario Medical Center with a ribbon-cutting ceremony on Tuesday, December 17.
"Cancer patients in Ontario will now have easier access to cutting-edge clinical trials and many of the promising new drugs not otherwise available," said Han A. Koh, MD, a clinical oncologist and medical director of the Cancer Clinical Trials Access Program.
CCTAP is a regional program and connects innovative cancer clinical trials to Kaiser Permanente oncology patients. The program allows Kaiser Permanente members access to new cancer therapies and treatments.
Before the Ontario CCTAP office opened, patients seeking oncology clinical trials were referred to other Kaiser Permanente facilities with CCTAP staffing, such as Riverside or Fontana.
In the Ontario CCTAP office, staff will partner with medical oncologists to screen and enroll eligible patients for clinical trials. Once patients are enrolled, the CCTAP staff will ensure that all trial-related protocols and patient-protection regulations are followed. The new office, located in the medical center's cancer infusion clinic, will provide easy access for patients receiving treatments.
Research nurse Debbie Shipley, RN, will be one of the people staffing the office. While working in Fontana's CCTAP office, she often had patients ask for access to clinical trials in Ontario.
"It's so exciting to be here at the opening of this office," she said, "and knowing we will be helping patients and offering a new pathway of hope."