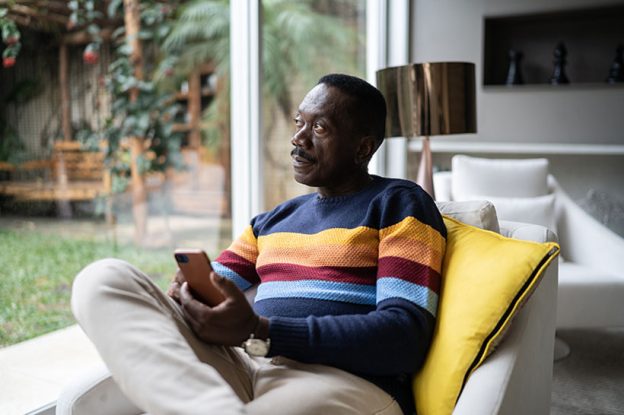 Atrial fibrillation may increase risk for dementia
People who have been diagnosed with atrial fibrillation are known to have an increased risk of developing other heart problems. A new Kaiser Permanente study suggests they may also be at increased risk for dementia.
The researchers found that people with atrial fibrillation, the most common type of irregular heartbeat, had a 13% greater risk of being diagnosed with dementia. The association was stronger in people diagnosed with atrial fibrillation before age 65 and in those who did not have chronic kidney disease. No meaningful differences were seen by sex, race, or ethnicity.
"We expect to see more and more dementia and atrial fibrillation cases with the aging of the population," said research co-author Jaejin An, PhD, a research scientist with  the Kaiser Permanente Southern California Department of Research & Evaluation. "While both conditions share many risk factors, it has been unclear whether atrial fibrillation increases the risk of dementia independent of stroke. This issue is important as it could provide insights into preventing dementia through the timely detection and management of atrial fibrillation."
Senior author Alan S. Go, MD, a  research scientist at the Kaiser Permanente Northern California Division of Research, further noted: "If it does, it would have important clinical and public health implications given that atrial fibrillation is becoming more common nationally and internationally."
The study, published in the Journal of the American Heart Association, included close to 197,000 patients from Kaiser Permanente's  Southern and Northern California regions. Half of the patients in the study had recently been diagnosed with atrial fibrillation. The other half were similar in age and health to those patients but did not have an atrial fibrillation diagnosis. During about 3 years of follow-up, the research team from KPNC, KPSC, and the University of Washington reviewed all the patients' medical records to identify those who had been diagnosed with any type of dementia, including Alzheimer's disease, which is the most common type. The researchers also considered whether these patients had had a stroke, which greatly increases the risk of developing dementia.
The findings are expected to contribute to ongoing discussions on ways to advance research in this area. "Our study within a very large, community based, diverse population is an important contribution to our understanding of atrial fibrillation and dementia," said first author Nisha Bansal, MD, a professor at the University of Washington School of Medicine. "Our findings suggest that atrial fibrillation on its own is modestly associated with a higher risk of dementia, and that the risk is relatively higher in patients who do not have other chronic illnesses, like chronic kidney disease, that become more common as people age."
Atrial fibrillation increases risks for stroke, heart failure, other heart-related problems, and dying earlier. The precise reason why atrial fibrillation may increase risk for dementia is not known. Previous studies that have looked at associations between atrial fibrillation and dementia have had mixed results.
"Based on our study, there is clearly a need for more research to help us better understand the biological mechanisms that contribute to this association and to help us identity treatments or strategies to help prevent or slow progression to dementia in patients who develop atrial fibrillation," said Dr. Go.
The study was funded by the National Heart, Lung, and Blood Institute.
Other authors include Leila R. Zelnick, PhD, from the University of Washington, Seattle; Teresa N. Harrison, SM, of the Kaiser Permanente Department of Research & Evaluation; Ming-Sum Lee, MD, PhD, of the Kaiser Permanente Los Angeles Medical Center; Daniel E. Singer, MD, of Harvard University; and Dongjie Fan, MS, of the Kaiser Permanente Division of Research.