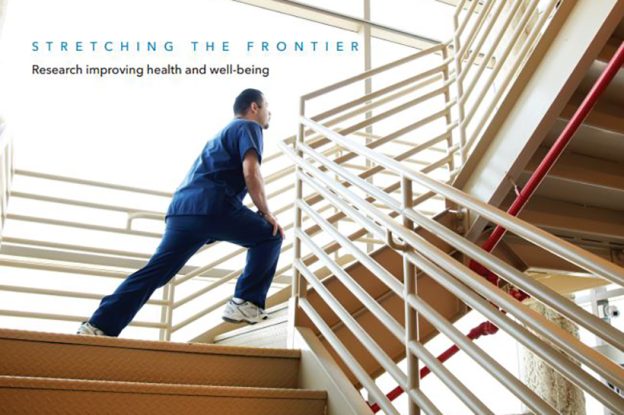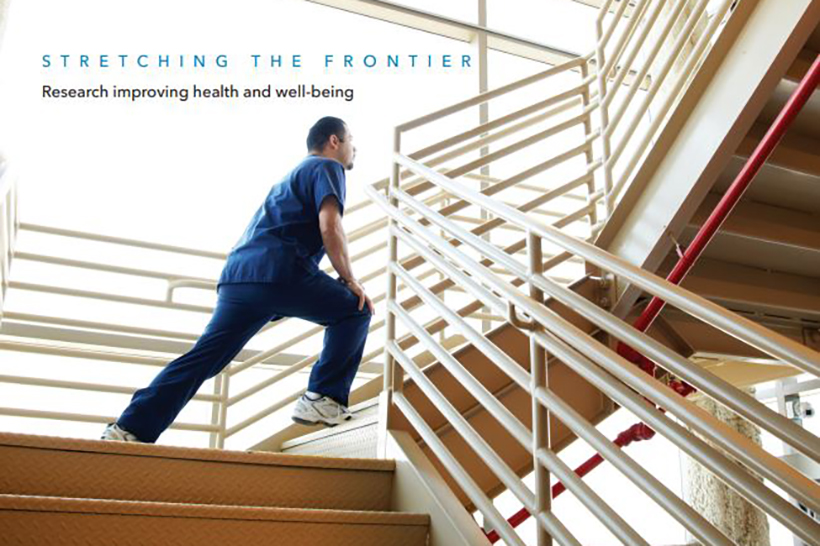 Annual report shows Kaiser Permanente Southern California research stretching the frontier of health
The growing need for solutions to important health questions requires innovative thinking beyond what experts know today. The Department of Research & Evaluation's 2019 Annual Report, "Stretching the Frontier: Research Improving Health and Well-being," illustrates some of the innovative ways Kaiser Permanente Southern California researchers and clinicians are working together toward answers to those questions.
The approaches are varied. Screening patients with cancer for distress. Resident physicians conducting research. Patients advising care teams on improving future care. Oncologists conducting clinical trials. Stories in the report highlight each of these approaches that were studied, conducted, or completed during 2019.
In addition to the feature stories, a selection of several projects funded during the year are highlighted. The projects cover issues ranging from early detection of pancreatic cancer,  potential effects of air pollution on pregnant women and their babies, and bariatric surgery in racial and ethnic minority patients.
Highlights of some projects whose findings were published in 2019 are also included, such as how chronic low sodium levels in the blood can contribute to risk for osteoporosis, the reliability of online physician ratings, telephone screening to identify patients with unmet social needs, and more.
The researchers in the Department of Research & Evaluation's 5 scientific divisions, clinical trials investigators, and the more than 400 original research papers published during the year are also featured.
In his opening message, Steven J. Jacobsen, MD, PhD, senior director of research for Kaiser Permanente Southern California, reflected on the team's work. "What makes our program so vital is the robust connection between our research and care teams, as shown in the stories throughout this report," he said. "That connection informs our research, helping us to answer high-impact clinical questions and apply what we learn to improve care delivery and health."
View the full 2019 report and previous years' reports here.