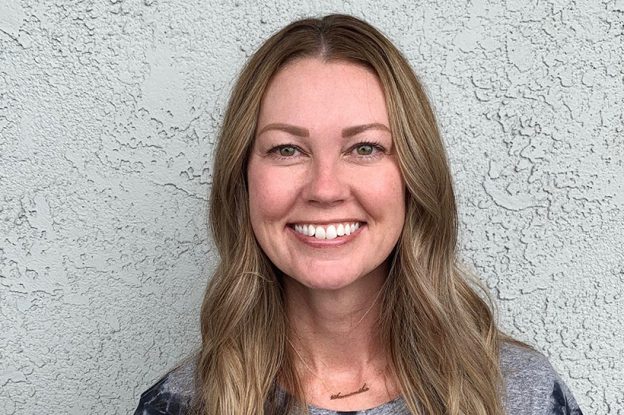 A life-changing experience in caregiving: Sam Gliniak, RN, BSN, OCN
Sam Gliniak was working as a graphic artist in Whidbey Island, Washington, in 2005, when her close friend, a 30-year-mother with a 6-month old son, was diagnosed with non-Hodgkin's lymphoma. Eventually, Sam became her friend's primary caregiver, an experience she loved that changed the course of her life.
"I was good at dealing with the physical and emotional changes that Jennifer went through, which was difficult for some other people in her life to handle," Sam said. "And it made me feel wonderful to help her and her son when they needed someone the most."
After Jennifer's passing 2 years later, Sam was inspired to change careers and began pursuing the education she needed to become an oncology nurse. Several years later, she moved to California and began working for Kaiser Permanente in Irvine in fall 2019.
Sam was still new to her job when the COVID-19 pandemic began in spring 2020. However, she was eager to help with the remdesivir clinical trial and learned all that she could. She worked 3 to 5 shifts each week, enthusiastically leading the medical center's command center. Colleagues say she never complained about the challenges of her job, but instead focused on her excitement in helping to care for such critically ill patients.
When the remdisivir assignment ended, Sam's commitment to helping people affected by COVID-19 continued when she provided support for a vaccine clinical trial.
"I entered nursing to serve people, and my work is often as rewarding for me as it is for my patients," Sam said. "Working on the trials has also provided me with a whole new perspective on how my work can benefit so many lives."