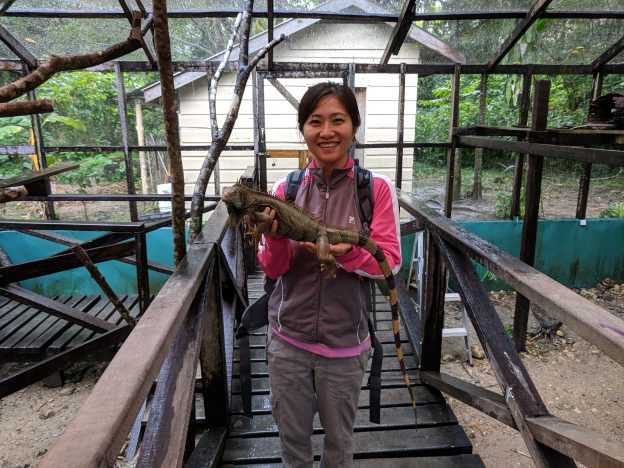 5 questions for … Dr. Lewei Duan
A health economist, Lewei Duan, PhD, MS, is a post-doctoral research fellow at the Kaiser Permanente Southern California Department of Research & Evaluation. She has special interests in improving health care delivery systems, specifically in maximizing health and well-being for older adults and underserved populations. Prior to her current position, Dr. Duan worked as a biostatistician in the department, conducting research in delivery system settings.
What inspired you to pursue research?
I want to improve the quality of health care and health outcomes for individuals, families and communities, as well as reduce the cost and low-value wastes in health care delivery systems. Most expenditure in current health care systems is centered on downstream treatments, such as chronic disease care, emergency services, surgery, or dialysis.  But appropriate upstream health promotion and disease prevention strategies can be implemented so population aging does not lead to significantly higher health care expenditure. I hope that by conducting research in health policy, health economics, and health services, I can contribute to positives changes in the health care system so that everyone can be served with high-quality health care.
Why did you come to Research & Evaluation to pursue your post-doctoral training?
The great mentors and interdisciplinary training opportunities were a significant draw for me. Research & Evaluation offers a wonderful collaborative research environment, which enables me to conduct research in various areas, such as health outcomes, health services, health policy, health economics and statistical methodology. In addition, Kaiser Permanente's vision of delivering high-quality health care and applying health services and implementation science to improve it perfectly aligns with the research contributions I hope to offer our health care system.
How do you think starting a new position in the midst of a global pandemic has changed your experience?
Because I had been working as a statistician at Research & Evaluation before starting my post-doctoral research fellowship, the transition was smooth and I did not feel many changes in my new environment.
What research are you currently working on that you are most excited about?
Our team is currently working on a study proposal that aims to improve the safety and quality of Best Practice Alerts (BPAs), which are clinical decision support tools embedded in Kaiser Permanente Southern California's electronic health record system. Despite their potential value, BPAs often provide inappropriate or irrelevant information, and cause untimely interruptions. This limits their effectiveness, overburdens clinicians and adversely impacts patient safety. In this study, we will identify, modify, or sunset low-value and disruptive BPAs. We seek to reduce physician burnout and increase user engagement, so that modified BPAs can effectively assist health care providers to make clinical decisions, prevent patient harm, and reduce cost.
What do you like to do in your spare time?
I like to spend time with my family. We enjoy watching movies, hiking, swimming, traveling, and visiting science museums and amusement parks together.
Image: Lewei Duan holds an iguana while on a trip to Belize in Central America.