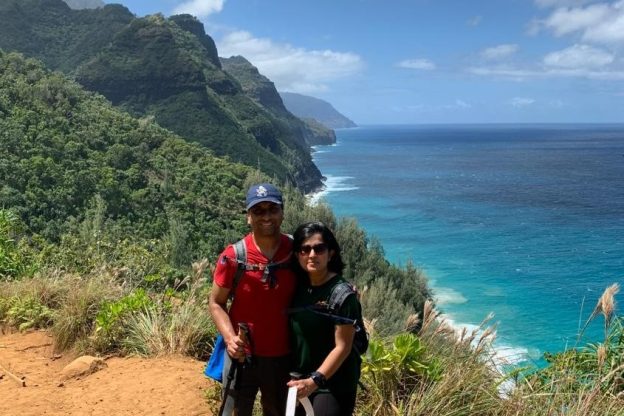 5 questions for … Dr. Amrita Mukherjee
Amrita Mukherjee, PhD, MPH, is an epidemiologist in the first year of her post-doctoral program at the Kaiser Permanente Southern California Department of Research & Evaluation. Her research interests include human papillomavirus-associated cancers, gynecologic cancers, comorbidities in cancer patients and survivors, and development of risk prediction models using electronic health records and cancer registry data. Before joining Kaiser Permanente, Dr. Mukherjee worked as an American Heart Association pre-doctoral fellow at the University of Alabama at Birmingham.
What inspired you to pursue research?
My interests in public health grew during my community dentistry rotation at dental school, back in India. I started learning more about the importance of data and the role it can play in improving population health. During my dental public health residency at the National Institute of Dental and Craniofacial Research, I was actively involved in multiple research projects and got the opportunity to attend research seminars at the National Institutes of Health and other federal institutes. It was an eye-opening experience for me. The impact that sound, unbiased scientific research can have on population health motivated me to pursue research.
Why did you come to Research & Evaluation to pursue your post-doctoral training?
During my doctoral studies, I came across research papers from Research & Evaluation that aligned very well with my research interests. For my post-doctoral training, I wanted to work in cancer epidemiology using electronic health record data, and Kaiser Permanente Southern California has one of the largest and most comprehensive electronic health record databases in the country. I was also aware of the excellent mentorship and research support that post-doctoral fellows receive at Research & Evaluation. Moving to the West Coast after spending a considerable amount of time in the Southeast was also one of the incentives for me. I am glad that I applied and got the opportunity to pursue my post-doctoral training here.
How do you think starting a new position in the midst of a global pandemic has changed your experience?
Looking for and starting a new position during a pandemic was both exciting and daunting at the same time. I am more comfortable with face-to-face interviews and meetings, so the initial virtual interviews were not very easy. However, my onboarding experience at Research & Evaluation has been amazing. Everyone I have met has made me feel comfortable from the very first day, and I believe I have gotten better in conducting virtual meetings over time. Starting this new position made me realize that working from home could be fun, productive, and exciting.
What research are you currently working on that you are most excited about?
I am working in the area of gynecologic cancers, looking at risk factors, screening, comorbidities, and quality of life in patients diagnosed with cervical, ovarian, and endometrial cancers. Some gynecologic cancers are aggressive and are diagnosed at an advanced stage, however, cancer screening and monitoring are often overlooked. On top of that, the COVID-19 pandemic has severely impacted delivery of care everywhere. I am excited to be a part of the research team that is looking at the effect of the pandemic on ovarian cancer care.
What do you like to do in your spare time?
I am a big foodie – I enjoy exploring new cuisines and trying new recipes at home. Since moving to California, I like to visit the Asian supermarkets often and buy stuff to experiment at home. I also enjoy hiking and outdoor running. Just before joining Kaiser Permanente Southern California, I hiked the Napali Coast in Hawaii with my husband, Arka; it was breathtakingly beautiful!
Image: Amrita Mukherjee and her husband, Arka, on a hike along the Napali Coast on the island of Kauai in Hawaii.