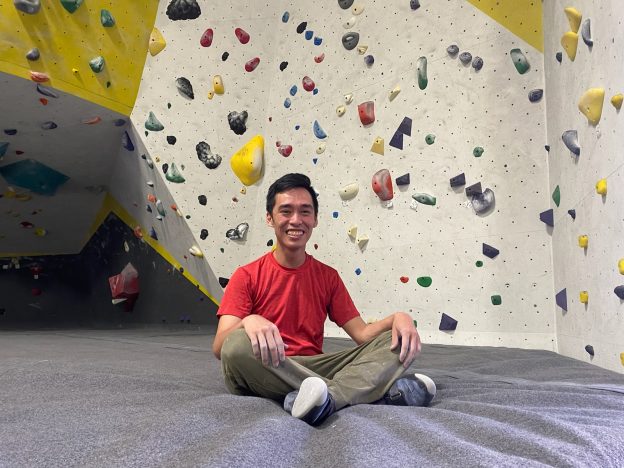 5 questions for … Dr. Ado Rivera
Adovich (Ado) Rivera, MD, PhD, is a health services researcher in the first year of his post-doctoral program at the Kaiser Permanente Southern California Department of Research & Evaluation. His research interests include studying disparities in chronic health disease outcomes, especially for people with HIV and sexual and gender minority populations. Before joining Kaiser Permanente, Dr. Rivera worked as a researcher for the Institute of Health Policy and Development Studies in the Philippines, where he focused on the cost and epidemiology of injuries and cancer, and obtained his PhD at Northwestern University, where he studied cardiovascular disease risk of people with HIV.
What inspired you to pursue research?
Research was not actually my first choice — I went to medical school to become a clinician. However, I realized that clinical work was too routine for me and practicing medicine in a broken health system was frustrating. I still wanted to continue helping people, but at the population and health system level. Research felt like a natural fit and, with the help of mentors, I learned how to make it a viable career.
Why did you come to Research & Evaluation to pursue your post-doctoral training?
I wanted to work in a health organization where research is used to inform how health care is delivered, so Research & Evaluation felt like a good fit. There are a lot of opportunities and resources to pursue different types of research and collaborate with others. I am quite excited to creatively tap into data from a large and diverse population. Additionally, a post-doc is a transitory position and a good time for me to figure out what's next. I have always worked in academic settings so the hybrid of academia and industry here will be helpful for making career decisions.
How do you think starting a new position in the midst of a global pandemic has changed your experience?
I am a big fan of remote work – I like the flexibility and convenience. My last few years in my PhD training was remote so it wasn't a huge change for me. I also think that I am a bit fortunate because I joined Kaiser Permanente at a time when the organization had figured out how to do remote work. My onboarding went smoothly, and I continue to have a great experience since the people I work with are very responsive to communication. I also continue to receive support as I learn more about Kaiser Permanente systems.
It is also an exciting time to be a health researcher. The pandemic (and the resulting social awakenings) has facilitated entry of different ways of thinking especially in relation to equity and disparities. I look forward to applying these things to my own work at Kaiser Permanente.
What research are you currently working on that you are most excited about?
There are 2 projects in the proposal phase that I am excited about. The first is an evaluation of a de-prescribing program at Kaiser Permanente. It gives me an opportunity to work on disparities research, hone my qualitative interview skills, and work in a multidisciplinary research team. The other one is a data-only project looking at long-term safety of PrEP in Kaiser Permanente Southern California patients, which will help me hone my causal inference skills and is a good starting point to develop a long-term research agenda.
What do you like to do in your spare time?
I like staying in and reading (science fiction, fantasy, and comics) or watching shows (reality and video essays). But I do live in Los Angeles and physical activity is important, so I try to do some fun exercise every week. Recently, I resumed bouldering. It's fun because it's problem-solving with one's body, but unfortunately, it's hard to type for days after a session.
Image: Ado Rivera enjoys a bouldering session at a local climbing gym.