Understanding racial disparities and outcomes in bariatric surgery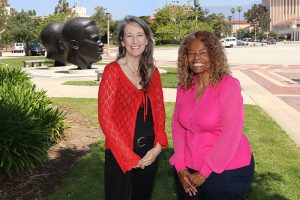 A study published in JAMA Surgery* found that at 1, 3, and 5 years, Black and Hispanic patients who had bariatric surgery had similar outcomes to white patients for weight loss and type 2 diabetes.
However, they had higher rates of complications compared to white patients following Roux-en-Y gastric bypass (RYGB), but not the less complex sleeve gastrectomy (SG) surgery.
"Our study across 25 health systems shows bariatric surgery is safe and effective, but some Black and Hispanic patients may be experiencing higher rates of complications with the gastric bypass," said lead author Karen J. Coleman, PhD, a research scientist in the Division of Behavioral Research in the Department of Research & Evaluation.
"Based on other research we have conducted, we don't believe the differences between racial groups are due to the bariatric operations themselves. We think they're because of issues of access to post-surgery care and to systemic racism that may make it difficult for some patients to get healthy foods and engage in the kind of self-care necessary to recover from major surgery."
Black and Hispanic patients suffer disproportionately from severe obesity. Dr. Coleman noted that surgery is the most effective intervention for severe obesity, but only 2% of people in the United States have the surgery. The rates are even lower for patients from racial and ethnic minority groups.
"Our research program is designed to address this disparity and improve outcomes from bariatric surgery for those who need it most," she said.
This retrospective study included 36,871 adult and adolescent patients — 43% of whom were Black or Hispanic — who underwent a primary RYGB or SG operation between January 1, 2005, and September 30, 2015, at 25 health systems in the National Patient- Centered Clinical Research Network (PCORnet).
"As we move forward, clinicians and researchers should focus on improving pre- and post-operative care for diverse populations," Dr. Coleman said. "It's also important to create a system of shared decision- making that takes into consideration which bariatric operations are best for each patient."
*Coleman K et al. JAMA Surg. 2022;157(10):897-906.