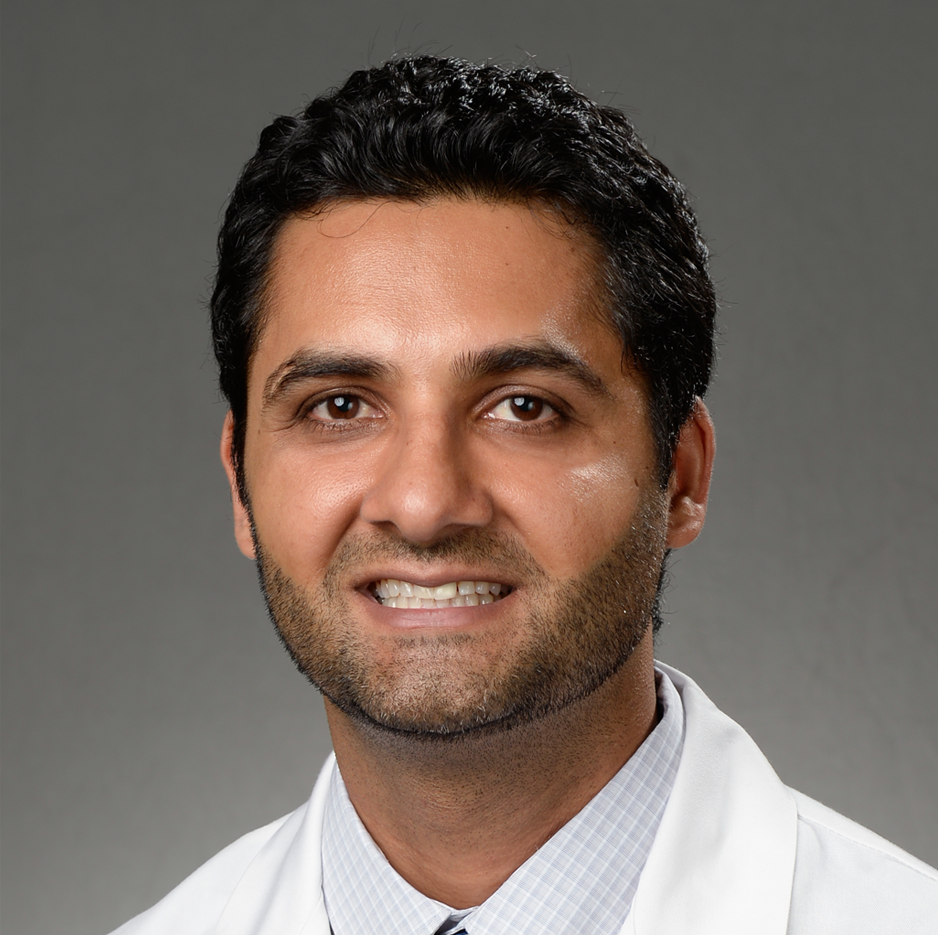 Navdeep Sangha, MD
Clinician Investigator
Neurology
Los Angeles Medical Center
626-564-5667
Clinical.Trials@kp.org
Biography
Dr. Navdeep Sangha is a vascular neurologist and co-assistant chief of Neurology at the Kaiser Permanente Los Angeles Medical Center. He is the director of the Kaiser Permanente Southern California Tele-Stroke Program and the regional stroke lead for the Southern California Permanente Medical Group.
Dr. Sangha is a principal investigator for stroke clinical trials at the Los Angeles Medical Center, and strives to increase stroke prevention and treatment trial access to patients throughout the Southern California region. He is participating in a clinical trial to evaluate the efficacy and safety of a new drug for patients with acute ischemic stroke who present to the hospital outside of the treatment timeframe for the standard drug for treating strokes.
Dr. Sangha is an active investigator participating in multiple NIH StrokeNet clinical trials. He is a leading enroller for a primary prevention trial for patients with carotid artery stenosis that intensively manages important stroke risk factors with medication and lifestyle changes. These patients may also be randomized to stenting or endarterectomy, in which he elicits the expertise of interventional neurologists and vascular surgeons.
Areas of Focus
Vascular neurology
Ischemic stroke and intracerebral hemorrhage
Hospital systems of care
Education
Fellowship, Vascular Neurology
University of Texas at Houston, Texas Medical Center
Houston, Texas
Residency, Neurology
Kaiser Permanente, Los Angeles Medical Center
Los Angeles, California
MD
Dayanand Medical College and Hospital
Punjab, India
Honors and Awards
Clinician Investigator Award, Southern California Permanente Medical Group, 2017–2019
Abstract Grader for the American Academy of Neurology, Stroke Division
Abstract Grader for Intracerebral Hemorrhages for the International Stroke Conference